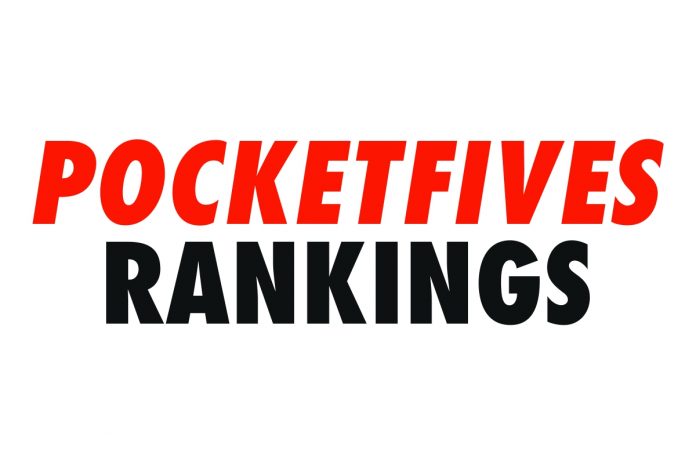 Online poker is a global game with players logging on and grinding from every part of the world. Every country has a #1-ranked player and here we take a look at some of those that lead the way in their home countries.
Sami 'LarsLuzak' Kelopuro – Finland
Known for his involvement in the high stakes online cash games, Sami 'LarsLuzak' Kelopuro put on a clinic this fall when it came to his tournament play. So much so that it elevated him to a career-high ranking of #15 in the world and #1 in his home country of Finland.
He grinded both partypoker's and PokerStars' fall series stringing together one of the most impressive runs of PLB qualifying cashes of the year. He racked up an amazing 5,234.40 PLB points in September alone which was more than enough to jettison him into the worldwide top-25 and overtake countryman 'European' for the lead in Finland. His highlight score during that run was his victory in partypoker's POWERFEST #142 SHR Championship Event where he won $317,190 and accumulated 1,278.67 PLB points.
There are some pros that only register for tournaments when the major series come around and traditionally, Kelopuro has been one of them. However, he's returned to tournaments this month putting in light volume but still producing results. On November 6 he won the PokerStars High Roller Club $530 Omania Six Max for $11,112, his first major score since the end of September.
Kelopuro currently has a 1000 PLB point lead over the field in Finland's rankings making him a favorite to end 2018 as the #1-ranked player.
Aleksei 'LeshiyAS' Smirnov – Estonia
Estonia's #1-ranked player is Aleksei 'LeshiyAS' Smirnov, a constant presence in the worldwide top-50.
A consistent grinder, Smirnov posted a career-high cash back in September when he took down PokerStars WCOOP Event #43-L ($2,100 NLHE Eight Max) for $142,602.89 and 1,001 PLB points.  Since that time he's been on his grind, posting over 80 cashes in November alone for a total of over $35,000. Five of his cashes were for four-figures with his November highlight coming with a victory in the November 3 edition of the PokerStars Hot $215 for nearly $7,000.
Smirnov needs to continue to keep his foot on the gas in order to stay ahead in Estonia as fellow countryman 'markovitsus' is hot on his heels, only roughly 40 PLB points behind him in the standings. Smirnov is currently ranked #40 in the world.
Michael 'mczhang' Chi Zhang – United Kingdom
The reigning king of the United Kingdom continues to be Michael 'mczhang' Chi Zhang. Not only ranked #1 in his home country, Zhang has spent the better part of two months as a top-5 player in the world, reaching as high as #2.
Zhang's rise through the rankings has been well-documented on PocketFives. He absolutely crushed during POWERFEST and WCOOP, continually setting new career-high cashes. His ultimate score was his third-place finish in the POWERFEST $25,500 buy-in $3M GTD Championship Event where he took home $468,000. For Zhang that was but one of four six-figure cashes in September representing one of the best single months of any online poker player in 2018.
Perhaps for the young Brit, earning over $1.7 million in a single month is enough to keep him satisfied for some time. He hasn't been seen firing up online tournaments since the end of September. Zhang currently sits ranked #4 in the world but will likely hold down the #1 spot in the UK for some time to come as he holds an over 2000 PLB point lead over his closest competition, Patrick 'pleno1' Leonard.
'kofi89' – Uruguay
'kofi89' leads the way in Uruguay. Although he has been putting in light volume in the month of November, he has still been able to record some impressive results. 'kofi89' has only 10 total cashes so far in November and seven of them are for four-figures or more.
This month alone, he has recorded two outright victories. The first is a win in the November 6 edition of the High Roller Club ($530 Daily Supersonic Six Max) for $28,107 and 383.73 PLB points. He followed that up the very next day by taking down the partypoker $30K GTD Bounty Hunter for another $8,348 and 181.55 PLB points. In total 'kofi89' has sought $57,000 in November earnings with half a month to go.
Currently sitting as the #12-ranked player in the world, he's has been constantly on the verge of returning to the top 10, where he set a career-high ranking of #10. There is no end in sight to 'kofi89's reign in Uruguay as the only player close to him is former #1-ranked superstar Fabrizio 'SixthSenSe19' Gonzalez. 'kofi89' surpassed Gonzales thanks to a massive win during the October 15 Black Chip Poker OSS $1M Main Event for $167,500 and 1,001.25 PLB points. The surge in PLB points in October has put 'kofi89' 2500 PLB points above Gonzales.
A new major milestone is right around the corner for the Montevideo resident as 'kofi89' is on the verge of eclipsing $4 million in lifetime earnings.
'lena900' – Sweden
It stands to reason that if you are the #1-ranked player in the world, that you are also the #1-ranked player in your home country. That certainly is the case for 'lena900'. The superstar Swede has been atop the rankings in just about every category since SCOOP ended and he continued to lead the way in his talent-rich home country.
It seems that 'lena900's only real competition these days is himself. He has nearly $12.8 million in lifetime earnings and could very well be the second player to ever reach $13 million by the end of the year. He has a nearly 2000 PLB point lead over his fellow countryman 'C Darwin2' almost assuring him to not only end the year as the #1-ranked player in the world but to also capture the prestigious Yearly PLB award.
One look at 'lena900's results will give you a snapshot of his story. He's a pro's pro who grinds like he just discovered the game. Through the first half of November he already, remarkably, has 87 cashes for over $200,000. Four of those cashes are for five-figures. His largest takedown of the month was a first-place finish in the partypoker Sunday Main Event High Roller for $36,629 and 456.07 PLB points.
There appears to be no slowing down 'lena900' as he continues to dominate, not just Sweden, but the world of online poker.