888, GVC/Amaya Battling to Acquire bwin.party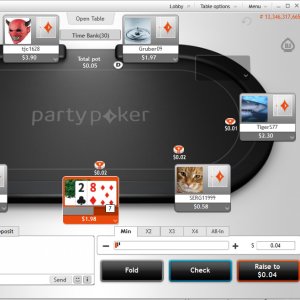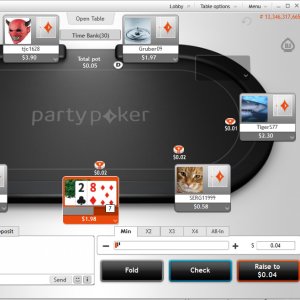 According to media outlets in both the mainstream and the gaming community, Luxembourg-based GVC Holdings and the Canadian company Amaya Gaming are jointly trying to acquire what was once the largest gaming company in the industry, bwin.party.

GVC and Amaya have put up a bid of €1.5 billion, which will come from cash from Amaya and stock shares from GVC. If successful, it would be the second largest merger of companies behind only Amaya's purchase of PokerStars and Full Tilt. If GVC and Amaya were to purchase of bwin.party, the duo would probably break the company up for each side's particular interests.
Amaya, looking to expand beyond its purchase of PokerStars and Full Tilt Poker just last year, is looking for a good sports book to add to its growing roster of gaming products. GVC, which already acquired Sportingbet in 2013, is simply looking for more inroads into the bookmaking industry. If they were able to complete the deal, GVC would keep a major portion of the bwin.party properties, with Amaya holding an option to purchase the poker and sports book operations.
The GVC/Amaya bid comes on the heels of another stunner in the online gaming world that jump-started their efforts at acquiring bwin.party. On Monday, 888 Holdings confirmed it had put together a takeover proposal for bwin.party, looking to become the kingpin of the online gaming world by passing Amaya Gaming. The 888 offer would also be made up of cash and stock shares, but no price was disclosed.
In an official press release on Monday, 888 Holdings admitted that not only was the company looking to acquire bwin.party, but it also already had approval from its shareholders. The Board of Directors for 888 said that there was an "industrial logic" in combining the 888 and bwin.party platforms and that it would "benefit both companies" to merge. Citing the size of the transaction, the Board also said that 59% of those holding shares in 888 had "committed" to the purchase of bwin.party.
Talk of bwin.party being open for a merger or an outright purchase have been rampant since last year. In November, bwin.party confirmed that there had been discussions with "a number of interested parties"for either a merger or an acquisition of the company. bwin.party even went to the length of hiring Deutsche Bank to handle the offers that the company had been receiving. At that time, such companies as Playtechand William Hill were rumored to be in the running to take over bwin.party.
If either 888 Holdings or the GVC/Amaya partnership were to take over bwin.party, the effects on the online gaming and poker world would be seismic. 888, already recognized as one of the biggest online sports book operations in the world with a solid online poker outlet, would gain the powerful online poker platform built previously by bwin.party as well as a wealth of other online casino gaming options.
On the downside, 888 itself has been the target of takeover attempts in the recent past, including advances from Ladbrokes and a £720 million offer from William Hill earlier this year.
If Amaya were to take over the operations of bwin.party and absorb them into the PokerStars/Full Tilt fold, it would give them a near monopoly in the online poker business, something that regulators could take a long look at in extending licenses. Quick math suggests that a PokerStars/Full Tilt/PartyPoker triumvirate would have more action that the next 22 busiest online poker sites combined.
Want the latest poker headlines and interviews? Follow PocketFives on Twitterand Like PocketFives on Facebook.