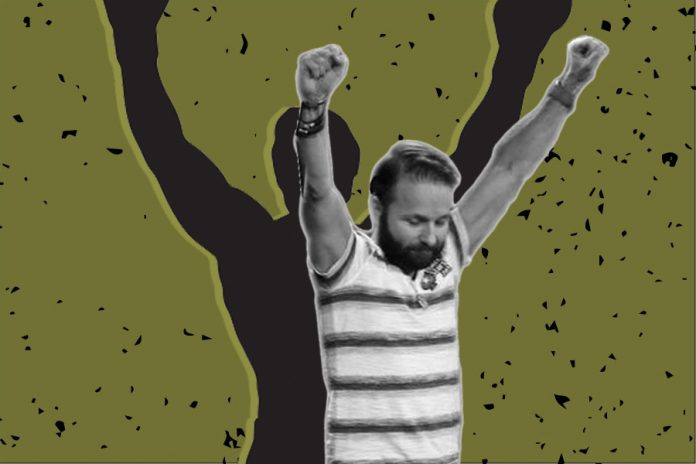 Skill, determination, and a little bit of luck are what it's going to take for either Doug Polk or Daniel Negreanu to come out ahead in the most hyped, bad-blood poker grudge match in recent memory.
The two social media heavyweights are planning on playing up to 25,000 hands of high-stakes, heads-up online poker starting this week and both are looking to put a hurt on the opposition's bank account and poker industry clout.
But unlike some of poker's more recent heads-up contests, a victory for these each of these guys will be measured by more than a strict tally of dollars and cents. After years of trash talk and trolling plus pre-match positioning, how each of these players measures their success, and really books a "W", is drastically different.
Time To Back It Up
For Polk, it won't be good enough to simply beat Negreanu by a couple of bucks in order for his return to poker to feel like a win. After all of his online put-downs, including how he will be "backing up the truck" to collect Negreanu's paychecks, those on his side are looking for him to absolutely bury Negreanu on the felt by an astonishing amount.
Polk built his entire poker career on the back of being a legendary Heads Up No Limit crusher. Playing under his screen name 'WGCRider', Polk was known to take on all challengers, including high-profile players like Viktor Blom and Daniel Cates, and in the end, he emerged the richer for it. His HUNL success was the bedrock helped him launch his popular YouTube channel and brought people to his successful poker training site, Upswing Poker.
That's the history that has made Polk the overwhelming favorite in this challenge and it's a role he's embraced. He's produced Photoshops of him backing up an armored truck while making comments about wanting to clean out "a complete dolt" in Negreanu who wants to "ship me a million dollars."
Just picked up my new whip for the challenge pic.twitter.com/d3NFcWIxHF

— Doug "Truck Driver" Polk (@DougPolkVids) October 13, 2020
While it seems like it's all a show in an effort to push the action, for Polk to truly win this challenge he's going to have to make Negreanu look like he's a member of the Washington Generals. A guy playing a game he has zero chance of winning. He's going to need to do enough damage to Negreanu's seemingly infinite bankroll that the six-time WSOP bracelet winner considers quitting before they hit any milestone hands simply because he can't handle the pain.
In short, for Doug to really get the win, he has to make the kind of money that will allow him to leave poker, again, and this time leave for good.
The Rocky Scenario
Negreanu doesn't bear nearly the same burden as Polk. And it's not by mistake.
From the get-go, Negreanu spent the better part of the pre-match back-and-forth telling anyone who would listen that despite all his accolades which includes six WSOP bracelets, climbing to the top of All-Time Money list, finishing runner-up in a Super High Roller Bowl, and becoming the biggest name in the game over more than two decades on the felt…he's a massive underdog. But he's the type of guy who just won't back down from a challenge.
And it worked. The public narrative is that Polk received nearly everything he wanted. Polk dictated what they would play (HUNL) and where they would play it (online) and when PokerShares originally put a line on who would win, Polk was roughly a 6:1 favorite. This made it so Negreanu doesn't even really need to win a dime in order to celebrate in the end.
Read: Five Of The Wildest Prop Bets for the Polk vs. Negreanu Challenge
In his own mind, Negreanu is Rocky. Not the squirrel but the boxer. He's the scrappy underdog stepping into the HUNL ring and he's taking on the celebrated champ Apollo Creed, represented by Polk.
But the end of the original Rocky is sometimes misremembered (spoilers ahead) in that Rocky doesn't actually win the fight. Sure, he goes the distance with the champ, taking his lumps and dishing out some damage, but when all is said and done he ends up losing by decision. But even though Rocky isn't the champ, no one in the theater considered Rocky a loser in the end, right? That's a similar scenario that could be what constitutes a "win" for Negreanu. If "Kid Poker" goes the distance with Polk and somehow manages to escape having lost a nominal amount, say a few buy-ins that can be easily accounted for by normal variance, then Negreanu can (and likely will) raise his own hand in victory.
How can I still cry during Rocky movies? It's crazy. I watch them all every single year for the last 20 years and still ride the emotional wave of each and every film.

— Daniel Negreanu (@RealKidPoker) June 18, 2018
Of course, if Negreanu happens to win outright, even by a dollar, or pulls off an unexpected haymaker and puts Polk to sleep in the early going then his celebration will be bigger than a billboard right outside of the Rio.
"Let's Put On A Show"
It's not just Polk and Negreanu who can win in this challenge. The fans also have a path to victory.
For the railbirds, it will be a win if the players find consistent times to play on a stream that provides quality production value. Accurate hand counts and an up-to-the-minute accounting of who is up and down on the session is crucial to keep fans engaged. Guesstimation of the scoreboard keeps fans distanced from the action.
Having high-stakes pro Kane Kalas anchor the commentary is already a good start. Bringing in (and properly publicizing) other high-profile players who can keep things fresh and offer the rail different views of the match would be a big plus as well.
Any additional behind-the-scenes cooperation including post-session interviews from Polk and Negreanu would take the challenge to the next level and really turn it into something fans can invest their time into.
How can the fans lose? Easy.
Durr Challenge. Enough said.
However, getting to that finish line is likely to take some time. Both Negreanu and Polk are busy guys and if they start out by playing two-hour sessions, as has been reported, weeks may turn into months before this comes to a conclusion.
So, for all who plan on setting aside time to follow the challenge, perhaps the biggest win will be remembering that sometimes the journey is the destination, and getting the opportunity to watch these two battle it out, in any form, may itself be a win unto itself.