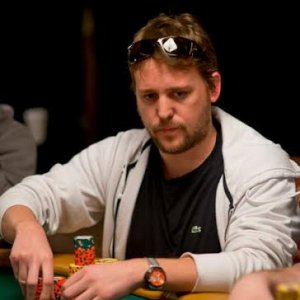 There was a major shakeup in the PocketFives Rankingsthis week thanks to thousands of PLB Points being awarded during the final weekend of the PokerStarsSpring Championship of Online Poker. However, if you're a fan of Nicolas PokerKaiser Fierro (pictured), you can breathe a sigh of relief, as he's still our top-ranked player at 7,817 PLB Points.

Second place this week belongs to Mustapha lasagnaaammmKanit, who won the high-stakes SCOOP Main Eventfor $1.3 million. Kanit was outside of the top 100 in the Rankings when the week began, but received 2,634 PLB Points for his efforts in the Main Event. Kanit fittingly won the FTOPS Main Eventfor $239,000 in March and took down the EPT Monte Carlo Super High Roller earlier in May for $1 million. Yes, he's on fire.
We told you there was a major upheaval and we weren't kidding. Take Anton AnteSvante Wigg, for example, who moved up from #20 to #3 thanks to a win in the Sunday 500 over the weekend for $90,000 and 723 PLB Points. The same day, he made the final two tables of a SCOOP Wrap-Up event for $10,000 and final tabled a SCOOP event the day before for the same amount. This is the highest Wigg has ever been in the PocketFives Rankings.
Say hello to hellohellohello (pictured), your new fourth ranked player worldwide. The Russian moved up 24 spots this week to his highest position ever thanks to four wins in the last seven days as well as a final table in the high-stakes SCOOP Main Event for a solid $104,000. He has $2.1 million in career online tournament winnings.
Bernardo bedias Dias moved up from #14 to #5, his highest career ranking, after winning three tournaments on PokerStars on May 21. Two days later, he final tabled a SCOOP PLO contest for $19,000. Dias is the top-ranked Brazilian PocketFiver out of almost 2,000 who have PLB scores.
Greece's Apostolis Bechrakis, known on PocketFives as apostolis20, entered the top 100 worldwide at #14 this week, his best showing ever, after winning the low-stakes SCOOP Main Event for $221,000. That score was worth 1,488 PLB Points after the prize pool passed $2.2 million.
Finally this week, we wanted to talk about Australia's Martin Tiny_molester Kozlov, who moved up from #90 to #17. He final tabled a SCOOP Wrap-Up event for $101,000 and cashed in the high-stakes Main Event the same day. He's a few thousand dollars shy of hitting $2 million for his career.
As you can see, only one member of last week's top five, Fierro, remained in the top five this week. Both PocketFivers who won SCOOP Main Events rocketed into the top 15 in the world.
Here are the top 10 players in the PocketFives Rankings this week along with the PLB score for each:
1. PokerKaiser– 7,817 points
2. lasagnaaammm(pictured) – 7,430 points
3. AnteSvante– 7,396 points
4. hellohellohello– 7,239 points
5. bedias– 7,123 points
6. Romeopro – 6,887 points
7. StrungOut1 – 6,871 points
8. veeea – 6,764 points
9. norfair18 – 6,750 points
10. joaomathias – 6,749 points
Congrats to all of our ranked players!
Want the latest poker headlines and interviews? Follow PocketFives on Twitterand Like PocketFives on Facebook.