Absolute Poker co-founder Brent Beckley was sentenced to 14 months in prison on Monday, 7 months after admitting to violating U.S. gambling laws and committing bank fraud. Beckley was one of 11 people named in the 2011 Black Friday indictments that targeted Absolute Poker, Full Tilt Poker, and PokerStars.

In December 2011, Beckley stood before Judge Ronald Ellis and pleaded guilty to conspiracy to violate the Unlawful Internet Gambling Enforcement Act (UIGEA) and conspiracy to commit bank and wire fraud. During the hearing, he admitted, "I knew it was illegal to accept credit cards from players to gamble on the internet… I knew it was illegal to deceive the banks."
The Washington Post provided more details as to what was discussed in the plea hearing at the time, writing, "Beckley said his crime began in the fall of 2006 and continued until last spring."
The accepted plea deal came with a recommended sentence of 12 to 18 months, though the maximum sentence could have been 30 years. While the 14 months that was handed down falls within that recommended range, there was a possibility for a while that it might have been more.
In May, Judge Lewis Kaplan delayed Brent Beckley's sentencing, as he intended to consider an "upward departure" from the sentencing guidelines for Beckley (pictured). An upward departure refers to an increase in the severity of a sentence beyond the standard sentencing guidelines. In his May order, Judge Kaplan wrote that there was "an aggravating circumstance in this case of a kind, or to a degree, not adequately taken into consideration by the Sentencing Commission in formulating the guidelines."
Kaplan cited a part of the sentencing guideline manual that strongly weighs monetary loss and relies on the Government to determine the potential financial harm the offender could have expected to inflict. Kaplan didn't believe that the Government could make that determination, but still believed an upward departure may have been warranted because Beckley knowingly broke the law and engaged in a multi-million dollar business.
The U.S. sentencing guidelines start with a scale of offenses ranging from 1 to 43 and a criminal history scale in Roman numerals from I to VI. Because the two counts to which Beckley pleaded were closely related, a single range was used based on whichever count resulted in the higher level.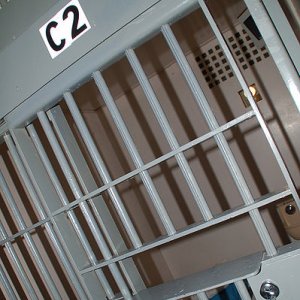 Both counts ended up with a level of 12: the UIGEA had a base level of 12, while the fraud count had a base of 7, which was then increased to 12 because a large portion of the crime took place outside of the United States. That level of 12 was then upped to 15 because of Beckley's managerial role and then down to 13 because he took responsibility for his actions.
In addition, Beckley had no prior criminal history, so that part of the scale was just level I. When cross-referenced on the sentencing guidelines table, the two scores resulted in the aforementioned guideline of 12 to 18 months.
In court on Monday, Beckley said, "I fooled myself into thinking that what I was doing was okay," according to a Reuters report.
Despite Beckley's cooperation, Kaplan still felt a 14-month prison sentence was warranted, saying, "The sentence has to make clear that the Government of the United States means business in these types of cases."
Stay tuned to PocketFives for the latest Black Friday fallout.