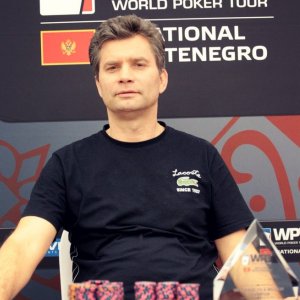 Allegations against Valeriu Coca (pictured) for cheating in the $10,000 Heads-Up event at the World Series of Poker were lodged last month. However, six weeks later, no resolution has been reached, according to WSOP officials. Coca has not been found to have committed any wrongdoing.

Seth Palansky, WSOP Vice President for Corporate Communications, told PocketFives on Friday, "The regulators have updated us on their progress. They have made significant progress on the case, but are still awaiting results from the forensics lab used in the city to process all evidence. We aren't sure where the playing cards sit in the cue, but until those results are back, this case will remain open and under active investigation."
Opponents charged that Coca used invisible ink to mark cards and then wore special sunglasses that allowed him to see his handy work. He called the allegations a "fantasy" and added, "The players who lost are very good, so they just don't believe they could lose to me for an honest reason… I have no way of marking cards or any other tricks… This is not gentlemanly, to lose and cry foul. They are not gentlemen."
He received his $54,000 prize for cashing in the tournament. Palansky told us when word first broke about the allegations that "preliminary testing of the card showed no markings or use of any foreign solution. Further tests will be done to confirm initial."
Connor blanconegroDrinan, Pratyush Buddiga, Matt Marafioti, and Aaron Mermelstein led the charge against Coca, who reportedly has come under fire in Czech casinos for marking cards.
Byron Kaverman, who played Coca heads-up in the WSOP event, said "he was 100% sure the guy was trying to cheat and was watching the cards very closely as the dealer dealt off the deck," according to Drinan.
Stay tuned to PocketFives for the latest.
Want the latest poker headlines and interviews? Follow PocketFives on Twitterand Like PocketFives on Facebook.