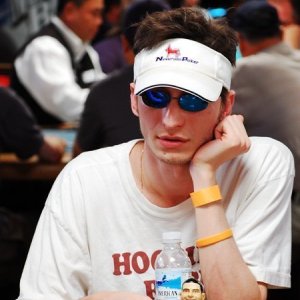 This is a headline we didn't expect to write when we were winding down for the night. An arrest warrant has been issued for Bryan Micon (pictured) over the bitcoin online poker site SealsWithClubs. Micon was last seen in Antigua after police raided his home in February.

According to the Las Vegas Review-Journal, "An arrest warrant was issued against Micon in Las Vegas Justice Court on Monday on one count of operating an unlicensed interactive gaming system. The charge carries a penalty of up to 10 years in prison and a $50,000 fine."
The documentation filed in court said that over an 11-month period beginning in March 2014, SealsWithClubs was in business "without first procuring and thereafter maintaining in effect the required licenses."
As of 10:00pm Eastern Time on Monday night, Micon's camp didn't have any comment. His attorney told the Las Vegas newspaper, "Bryan has always maintained that he committed no wrongdoing, but I'm not in a position to comment on the Attorney General's filing because I haven't seen it." A press conference is scheduled with Attorney General Adam Laxalt on Tuesday.
Nevada is one of three states in the US that regulate online poker. The arrest, according to the Review-Journal, is "believed to be first prosecution of its kind by the state."
In February, Micon said that "a bunch of guys with guns broke down my door" and took his computer equipment. He was not charged with a crime at the time and so uprooted his family to Antigua, where he released a video reaction to the events. The Review-Journal wasn't sure where Micon was on Monday when he was charged.
As one poster on Two Plus Two put it, alluding to Micon and the founder of PokerStars, "[Authorities] don't like innovation, and they don't like competition. The two most honest poker site operators that I have ever known are Isai Scheinberg and Bryan Micon. Both are now under indictment."
Want the latest poker headlines and interviews? Follow PocketFives on Twitterand Like PocketFives on Facebook.