Over the past few years, Alex Assassinato Fitzgerald (pictured) has grown into one of the most dedicated coaches in the game. Through his coaching, he imparts wisdom to enable poker players to take the next steps in their games. Fitzgerald has over $3,100,000 in online tournament cashes tracked by PocketFives along with almost $600,000 in live tournament cashes tracked by the Hendon Mob.

Fitzgerald is also a senior coach at 2CardCollege, where he helps train some of the program's almost 150 students.
Even if you haven't been a student of Fitzgerald's, there is still a good chance you have benefited from his thoughts in the past through the many strategy and lifestyle articles he has written for PocketFives and other sites. He has also thoroughly written in his own creative style about poker backing, psychology, and training.
Thanks to the first ever sponsored event by 2CardsCollege and MTTMarket.com, you now have the chance to attend a free two-hour webinarhosted by Fitzgerald entitled "Backing – Invaluable Career Building Tool for Aspiring Poker Pros" on July 30 at 13:00 EDT / 17:00 UTC / 19:00 CEST.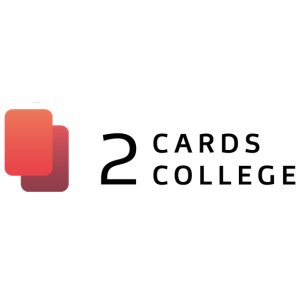 As the title of webinar suggests, Fitzgerald plans to discuss in detail many aspects surrounding backing and whether it is something aspiring pros should consider to further their careers.
Topics listed in the webinar include learning how to preserve a bankroll without reducing expenses, the best method to progress to higher stakes without increasing personal risk, how to gain the opportunity to play profitably in high-stakes and high-variance tournaments, and ways you can evaluate how much profit you can expect to earn with or without backing under different types of conditions.
If you are interested in attending this event, rest assured that getting a seat is very easy. Just visit this website, enter your email address, and register for the webinar. After that, you will get a confirmation from 2CardCollege confirming your registration along with reminders both one day before and one hour before the webinar that will contain instructions on how to attend.
Remember, attending the webinar is absolutely free and it's open to US and non-US players. You have nothing to lose by checking out what Fitzgerald has to share with the poker community about the subject of poker backing. Click here to register.