According to a Reuters article, Australia's Daniel Tzvetkoff (pictured), who "cooperated with a broader investigation into online poker sites that led to criminal charges against the owners of Full Tilt, Absolute Poker, and PokerStars," received no additional jail time in a sentence handed down on Wednesday. He was hit with a $13 million forfeiture for his role with his payment processing company, Intabill.

Apparently, Tzvetkoff, who was picked up by the US Government in 2010 in Nevada, is now working for a "respectable organization," according to his attorney, whom Reuters spoke to. Additionally, his legal counsel said, "Daniel is a capable, highly skilled, and intelligent young man and he looks forward to a productive, happy, and quiet life with his family."
The 31-year-old was facing a 75-year stint in jail, but, according to the Courier Mail, gave almost 100,000 documents to the US Government to bolster its case against the three largest US-facing online poker rooms at the time. All three jettisoned the US market on Black Friday when 11 of their founders and associated payment processors were indicted on charges that included money laundering, bank fraud, and violating the Unlawful Internet Gambling Enforcement Act.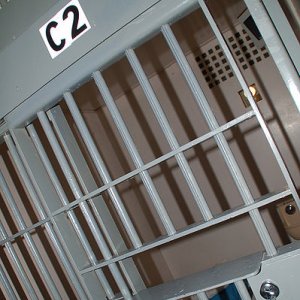 Tzvetkoff had already served more than four months in prison in New York and originally "pleaded guilty to one conspiracy count and one count of operating an illegal gambling business," according to Reuters. Additional jail time was not expected.
His attorney argued ahead of sentencing, "For a first-time offender who has never before experienced prison, four-plus months inside the Metropolitan Detention Center in Brooklyn constitutes a harsh and significant punishment. The reality is that even one day in those type of conditions can be exceedingly harsh punishment for a first-time offender like Mr Tzvetkoff."
According to SBS, "A probation report recommended Tzvetkoff serve between six and 12 months jail." A book about his life, "Alligator Blood," will reportedly be turned into a movie from Robert Luketic, director of the blackjack film "21."
Want the latest poker headlines and interviews? Follow PocketFives on Twitterand Like PocketFives on Facebook. You can also subscribe to our RSS feed.