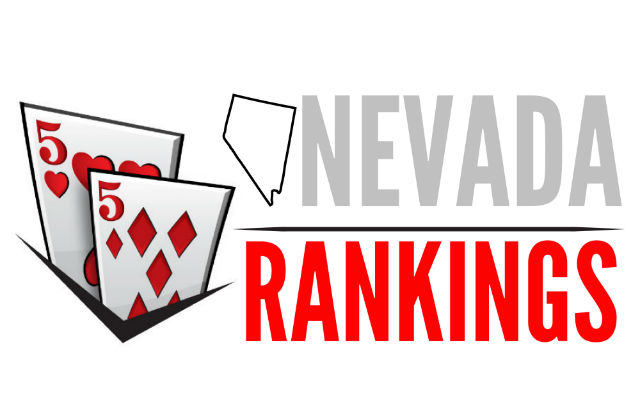 Bobby 'bcm4924' McLawhorn dethroned 'CloverSparklesFartShovels' from the top spot in the Nevada rankings three months ago and is now starting to put together a streak of his own at the top of the Silver State online rankings.
McLawhorn finished in the pole position for the third straight month as he finished June with a sizable lead over his fellow Nevada grinders.
The World Series of Poker taking place at the Rio surely detracted from the volume that some of the familiar faces generally put in, but McLawhorn didn't miss a beat from his online grind. He cashed in 58 events in June, with seven wins. His biggest cash of the month came in a bracelet event.
McLawhorn finished fifth out of a massive 1,780-entry field in the $333 'Little Grind' online bracelet event. He took home $29,205 for his efforts and the 330.32 points that he earned from the cash was the difference in separating himself from Jed 'JCHAK' Hoffman.
Hoffman moved up a spot this month from third to second, overtaking 'CloverSparklesFartShovels' for the second spot on the leaderboard.
Hoffman's volume fell off a bit this month, but he still won three events and earned a couple nice scores in the WSOP.com Online Championships. His best score coming with a runner-up finish in event #32 of the Online Championships where he cashed for $4,143.
'CloverSparklesFartShovels' fell to third in this month's rankings, but that is due mostly to the fact he has been participating in several WSOP events at the Rio, which caused him to only cash in 11 events online, with three final tables.
Ian 'APokerJoker2' Steinman also fell one spot due to some events at the Rio. He finished in fifth after earning 13 cashes and one win online. He did, however, make a final table in a $1,500 No Limit Hold'em bracelet event, securing $48,276 for his efforts.
Steinman was overtaken in the number four spot by 'Power.' He put up a solid month by anybody's standards, winning three events including one in the Online Championships. He started the month off on the right foot by winning the $3,000 guaranteed nightly with rebuys and add-ons on WSOP.com for $2,179. It was his biggest cash of the month.
'DatDude' finished sixth thanks to three wins of his own, including a win in event #71 of the Online Championships for $6,778. He jumped up a spot from May's ranking. 'GodsBigToe' also jumped up a spot from eighth to seventh, while Mark 'wsopfreezer' Johns dropped two spots to number eight before two newcomers round out the top 10.
Thomas 'Butters' Kearney and 'savannahh' make their way into the rankings this month. Kearney is well-known for his deep run in the 2016 WSOP Main Event, where he finished 15th for $411,453, but had a very impressive month on the virtual felt in order to crack the top 10. He cashed 58 times on WSOP.com and racked up four wins.
'Savannahh' won two events as well, taking down the Midnight Mayhem and the $10 at 10. The two newcomers moved 'Nutsinurface' and David 'MastAAce08' Goodman out of the top 10.
Nevada Online Poker Rankings Top 10
bcm4924 – 2,452.03 (-)
JCHAK – 2,126.96 (+1)
CloverSparklesFartShovels – 1,803.81 (-1)
Power – 1,673.25 (+1)
APokerJoker2 – 1,552.75 (-1)
DatDude – 1,486.90 (+1)
GodsBigToe – 1,429.80 (+1)
wsopfreezer – 1,419.80 (-2)
Butters – 1,346.26 (NR)
savannah – 1,326.11 (NR)
Dropped out of the top 10 – MastAAce08, Nutsinurface
Just Missed Out– Nutsinurface (11th), MastAAce08 (12th), Jonblvze (13th)