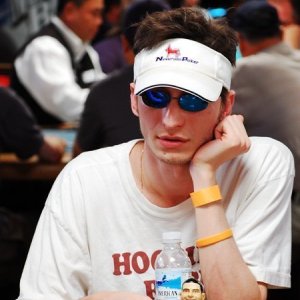 In a five-minute YouTube video, Bryan Micon (pictured) told the poker world about a "traumatizing" event involving cops showing up with guns at 8:00 in the morning to serve a warrant, events that ultimately resulted in the closure of SealsWithClubs last week via a rather cryptic statement. Micon, who is now camped out in Antigua, lashed out against a US "nanny state" and plans to re-launch his brand as SWCPoker.

On February 11, 2015 at 8:00am, Micon explained that "a bunch of guys with guns broke down my door" serving a warrant from the Nevada Gaming Commission regarding SealsWithClubs and bitcoin poker.
Around the same time, there was an irregularity on a SealsWithClubs server located in Romania. "It's unclear to me, from a technical perspective, what went down," Micon said, "but the rest of the SealsWithClubs management team quit. They did not want to continue after this and I do."
In the interim, Micon said that SealsWithClubs cashouts are still processing for anyone with currency on the site and all bitcoins are safe.
Back to Micon's run-in with the law. He painted a vivid picture of what went down: "After I was led out in handcuffs in my underwear, it was pretty clear it was proper to leave sooner rather than later. I didn't want my daughter to grow up in a police state where creativity is often met with guns and handcuffs."
He added, "This is a symptom of how a police state acts. [The police]made it clear they were familiar with my social feeds and my entire output as a journalist. It's unfortunate that they knew about a two-year-old in the home and felt it was necessary to bring many, many men with guns pointed at me. They know I'm a non-violent person; I'm a peaceful man. I don't think I was doing anything unethical. It's a big mess, of course."
Despite the drama, Micon was neither arrested nor charged with any crime. Instead, his electronics were confiscated. We'll keep you posted on the latest. Here's the video in full: