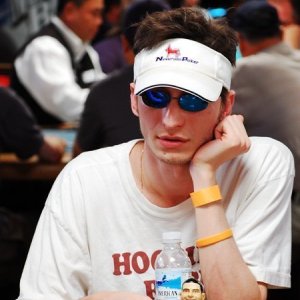 According to Vegas Incand several other outlets, former SealsWithClubsowner Bryan Micon (pictured) has pleaded guilty to "operating an unlicensed interactive gaming system," but will not receive jail time. The site explained, "Micon's plea will allow him to avoid jail time and serve probation, after which he can file to have his record reflect a gross misdemeanor instead of a felony, according to his lawyer. Micon will also need to pay a $25,000 fine."

Micon also reportedly forked over "$900, 3.0996 Bitcoin, and electronic equipment that state officials confiscated from him." Micon's Las Vegas house was raided in February after Nevada officials alleged that he ran an online gambling site without a license. He subsequently fled to Antigua with his daughter.
Assuming his probation is completed and the payment on his fine goes through, Micon's charge of "operating an unlicensed interactive gaming system" could be reduced to a gross misdemeanor, according to Vegas Inc. SealsWithClubs ran for about a year starting in March 2014. It was a Bitcoin online poker site.
Earlier this week, it was reported that Micon was returning to the US to face charges. The Las Vegas Review-Journal detailed, "A judge recalled the warrant, allowing Micon to travel, and set a hearing for Thursday, according to court records. Defense lawyer David Chesnoff said Friday that he expected Micon to be in court for the hearing. Micon would be briefly booked in the Clark County Detention Center, but released on his own recognizance."
An arrest warrant was issued in April for Micon. A GoFundMe campaign for his legal defense then popped up, but only $4,000 out of $50,000 was raised. Reportedly, GoFundMe halted the campaign.
Vegas Inc added that Micon has a date in District Court on July 6. He reportedly will stay in the US to serve out his probation.
Micon launched SWCPoker.eu, which was still in operation when we checked in, after leaving SealsWithClubs. The site Tweeted on Thursday, "Micon is out on own recognizance. I hope he is partying super hard in Vegas."
Want the latest poker headlines and interviews? Follow PocketFives on Twitterand Like PocketFives on Facebook.