In recent days, PocketFives brought you an article about the Iipay Nation of Santa Ysabel Indians in California launching real money online poker games on PrivateTable.com. The rationale: a loophole in the Indian Gaming Regulatory Act that could allow legal online poker.

—
PocketFives' news coverage is brought to you by Betsafe, one of the leading suppliers of online gaming products worldwide and a major sponsor of Gumball 3000. Sign up now for great bonuses, €3,000,000 guaranteed monthly, and plenty of live events!
—
One of the potential downsides of launching a site prior to structured online poker and internet gambling regulations in California is that the Iipay Nation could be subject to a "bad actor" clause. In California, that clause, in legislation that's currently circulating, extends to items like software and player lists, even if those items change ownership.
PocketFives reached out to the Iipay Nation and received a prompt response from Santa Ysabel Interactive President David Chelette, who told us in an exclusive statement, "We do not feel that our Interactive poker website violates any current state of Federal laws. We would not knowingly violate any laws. We believe that our activity is legal and that any subsequent 'bad actor' clause that may be contained within enacted state legislation in California would not apply to the Tribe or its current online poker enterprise."
Chelette added, "That being said, we are hoping to have an opportunity to influence the final draft of the proposed legislation to allow Santa Ysabel and other small- to mid-level gaming Tribes to participate within a state-licensed online gaming structure."
According to our original article on PrivateTable's launch, the site is expected to allow players over the age of 18 and will be confined to customers physically located in California. The Kahnawake Gaming Commission will host the site. You'll remember that the KGC licensed Ultimate Bet and Absolute Poker and renewed Full Tilt Poker's secondary license after its primary license was suspended due to the company being insolvent. KGC currently licenses Bovada, Winner Poker, and Intertops, among others.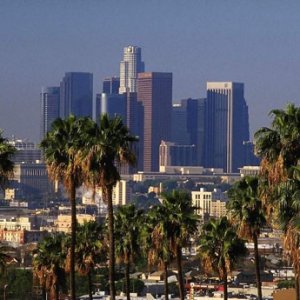 California is one of the few states seriously considering legalizing and regulating online poker. However, a tangled web of card rooms, Indian Tribes, full-scale casinos, and racetracks have made the process of crafting legislation extremely challenging. For example, a Tribal alliance has offered an online poker billand PokerStars has entered into a partnership with three card clubs and the Morongo Tribe.
According to Online Poker Report's Chris Grove, "It's certainly possible that the launch of the Santa Ysabel room could nudge what appears to be a slightly stalled process forward, if only ever so slightly. The more successful the launch, the greater the pressure. The launch could also trigger a legal challenge that might bring some clarity to the current ambiguity surrounding Tribal online poker."
The California legislative calendar for 2014 runs through the end of August, so we'll likely have a conclusion soon. We'll keep you posted on the latest. Visit PocketFives' California poker community for the latest news and discussion from California players.
Want the latest poker headlines and interviews? Follow PocketFives on Twitterand Like PocketFives on Facebook. You can also subscribe to our RSS feed.