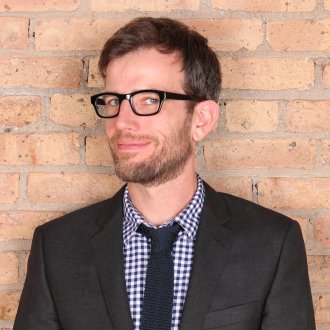 Heading up the ship at Online Poker Reportis Chris Grove (pictured), who has as much knowledge about the past, present, and future of internet gambling in the US as anyone you'll find. On the heels of Thursday's revelation that a House Subcommittee will discuss banning internet gambling in the US on March 5, we caught up with Grove to get his take on where we stand entering the third month of 2015.

PocketFives: What is your forecast for Sheldon Adelson's Restoring America's Wire Actrohis year? The bill would ban internet gambling in the US.
Chris Grove: I have a hard time imagining that this Congress, as it's currently made up, would attack an industry that exists in some form in a dozen states, from online lotteries to online poker. I have yet to hear anyone articulate a scenario where that would happen. The idea of the Federal Government coming in and demolishing a regulated, properly functioning state industry – there's not a lot of precedence for that.
PocketFives: What about attaching RAWA to must-pass legislation?
Chris Grove: Look at who's on the side of the opposition to bills like RAWA. In the context of the UIGEA when that was jammed through in 2006, the opposition was PokerStars and the IGC and a few others. Now, you're talking about state organizations representing Democratic governors and conservative governors; the list goes on and on. The issue has received an immense amount of media attention, which makes it hard to cram it in like we saw before.
PocketFives: In California, we've seen what appears to be more Tribal unityon internet gambling as well as horse tracks starting to be included. What's your take?
Chris Grove: It's tough because what you have is more of a shifting of people within positions as opposed to an actual movement. If you pulled back the camera, has anything changed? I'm not sure anything has because you still have two groups at very opposite ends of the spectrum. While some people have moved from one side to another, it doesn't change the fact you have two poles. It's progress in a sense, though. 2018 or 2019 is my guess for when the first regulated site will launch in California.
PocketFives: Do you think we'll see PokerStars in New Jersey? According to State Senator Raymond Lesniak, Governor Chris Christie is holding up PokerStars' entrance.
Chris Grove: Raymond Lesniak an imperfect advocate because he has his own gubernatorial aspirations. He's very savvy and knows Christie (pictured) is a good target right now. You really have to parse everything Lesniak is saying through that filter. That doesn't mean what he's saying isn't true, though.
I think what we know for sure is that something happened. This isn't the normal course of things when it comes to the Division of Gaming Enforcement. Everyone thought Stars would have a fall launch, but something happened, and it had to be unexpected and relatively powerful. The DGE could have turned up something, for example. Christie holding up Stars is one of the few explanations that contains the logic and the power. If he's doing what he's accused of doing, it's at great risk to himself politically and a great risk to the future of the state's gambling industry.
PocketFives: What's your forecast for Pennsylvania?
Chris Grove: They are now back in session in Pennsylvania. I expect we'll see a bill come up much earlier in the session this time around. Caesars and Stars being on the same page will have a big effect in Pennsylvania more so than in any other state. Sheldon Adelson has a presence in Pennsylvania too in the form of Sands Bethlehem and will probably put up a big opposition. Parx sounded ambivalent about online gaming, so it's not a slam duck, but it's far more realistic if Stars and Caesars are working together.
Thank you to Chris Grove from Online Poker Report for his thoughts in this article.
Want the latest poker headlines and interviews? Follow PocketFives on Twitterand Like PocketFives on Facebook. You can also subscribe to our RSS feed.