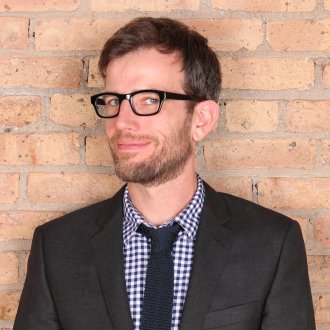 On Wednesday, Online Poker Report's Chris Grove (pictured) published a series of Tweets regarding the legality of daily fantasy sports (DFS). As we've written about before, Nevada gaming officials are digging into the legality of DFSand could potentially shut the industry down in the state or change the way it's taxed and licensed. Other states could soon follow. Check out Chris on Twitter.

Nevada Gaming Control Board Chairman AG Burnett announced his plans to take a look at DFS on Twitter, leading Grove to surmise, "My thinking isthey wouldn't announce the review if they knew they were going to conclude it was 100% not gambling."
Fantasy sports are exempt from the 2006 Unlawful Internet Gambling Enforcement Act and, in recent years, DFS sites like FanDueland DraftKings have flourished. At DFS sites, Americans can play for real money.
Grove pointed out, however, that it's unclear whether DFS is permitted under other federal statutes besides the UIGEA: "The only federal law where fantasy enjoys a clear exemption is UIGEA – not Wire Act, IGBA, or Travel Act. And even under UIGEA, simply calling a DFS game 'fantasy' does not ensure protection. Lots of ambiguity given law predates DFS."
When asked if Nevada, by itself, could "pretty much end DFS," ESPN reporter David Purdum said on Twitter, "Maybe end it in the state, but not nationwide. Still so much gray area." Nevada could declare DFS gambling and then tax the industry accordingly, for example, just as it does its land-based casinos and online poker rooms.
Grove also pointed out that the newly-launched DFS site from Yahoo lacks much of the security measures employed by regulated New Jersey online gambling sites: "Yahoo DFS allows players to create bogus accounts [and]deposit with credit cards that don't match account info… ID / age verification + financial / AML checks are basically non-existent at Yahoo DFS vs a regulated NJ poker site… Even vs the standard set by other DFS sites, Yahoo's real money DFS product lacks basic ID / financial safeguards." Read more at Legal Sports Report.
Yahoo's game selection and prize pools are considerably smaller than at DraftKings or FanDuel. However, Yahoo is a publicly traded company with millions of users and could, therefore, be a major force in the DFS industry.
Want the latest poker headlines and interviews? Follow PocketFives on Twitterand Like PocketFives on Facebook.