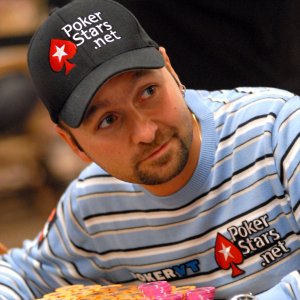 In an interview that appeared on iGaming.orgas part of a series, Daniel Negreanu (pictured), now the front man for PokerStars, the largest online poker site in the world, revealed that he had an offer to sell his old for-money room, FullContactPoker, for $170 million. However, the Unlawful Internet Gambling Enforcement Act (UIGEA), passed in 2006, thwarted the deal.

Negreanu told iGaming, "In the beginning, there were a lot of sites popping up out of nowhere. I saw this as a great opportunity to invest some money and create something, my own poker site."
Negreanu said he was a one-man marketing machine for FullContactPoker, noting, "Over time, I had built a lot of good relationships with people that I could reach out to for some extra exposure. It reached a point where I would do up to 50 radio interviews in one day all across the United States and Canada."
It took all of six months for Negreanu to receive an offer of around $170 million to unload his site and, as he recalled, "The offer was so big we called it 'game over money.' We were all very excited about it and about a week later this little thing called the UIGEA came into play."
The UIGEA prohibited payments from US financial institutions to "unlawful internet gambling" sites, but failed to define what the critical three-word term meant. Nearly immediately after it was signed into law, sites like PartyPoker, then the largest room in the world, withdrew from the US market.
Negreanu's FullContactPoker ceased being a real money poker site in 2007 and is now used as the Canadian's personal blog and sounding board. As iGaming narrated, "Most of [FullContactPoker's] members were based in the United States. The passing of the UIGEA made things a lot more complicated and in June of 2007, Negreanu signed with PokerStars."
FullContactPoker was an Ongame Network site until around the time of the UIGEA. In November 2006, it migrated to the Digital Gaming Network.
Whether the $170 million offer would have gone through and what its exact composition was remains to be seen, but the story illustrates the impact the UIGEA had on many when it was passed into law in late 2006. You might recall that in October 2005, one year before the passage of the UIGEA, Gus Hansen (pictured) sold his poker site, PokerChamps, to Betfair for a reported $15 million.
Negreanu has $21.4 million in career live tournament earnings, according to the Hendon Mob, and is the reigning World Series of Poker Player of the Year. He is #8 on the 2014 money list, was #13 last year, and is #2 on the World Poker Tour's all-time earnings leaderboard at $5.7 million.
Want the latest poker headlines and interviews? Follow PocketFives on Twitterand Like PocketFives on Facebook. You can also subscribe to our RSS feed.