Ongoing on PokerStarsis the annual World Championship of Online Poker, or WCOOP. The world's largest online poker site is putting up at least $50 million over the course of 62 tournaments, with a $10 million guaranteed Main Event being held on September 26th. One of the PokerStars sponsored pros found in the fields throughout the series has been Daniel Negreanu, a four-time World Series of Poker (WSOP) bracelet winner and Poker Hall of Fame Class of 2010 nominee. This week, he joins the PocketFives.com Poker Podcast.

Negreanu's first bracelet came in 1998. Six years later, he recorded five final tables in the annual tournament series and described whether his game has changed since then: "Absolutely, almost completely really. The system and style I used in 2004 was basically a severe version of small-ball because I didn't do any bluffing; I profited off of other people's mistakes. Since 2004 with the advent of internet poker and so many of these young players getting so good so quickly, they all learned how to exploit the strategy at the time that was ideal."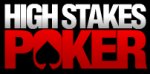 Negreanu is one of five players to have appeared on all six seasons of the GSN cash game franchise "High Stakes Poker." His unlucky run on the show has been well-documented, but Negreanu told the PocketFives.com Podcast that he's been fine-tuning his game at the $100/$200 games on PokerStars: "Obviously, I haven't played the best [on the show] and made some mistakes, but at the same time it's a very short sample size. I think it's really been bad beats and that's going to have an effect on your psyche. If your confidence is low when you're playing against the likes of Phil Ivey, Patrik Antonius, and Durrrr, you're going to be in big trouble."
Take Your Poker Game to the Next Level with the Upswing Lab! Join world-class poker players as they show you the strategies that helped them reach the top of the poker food chain.
JOIN NOW!
Negreanu has also become intricately involved in the PokerStars-sponsored "Million Dollar Challenge," which returns this Sunday to Fox flanking the NFL, and the "Big Game," the site's answer to "High Stakes Poker." On the former, Negreanu admitted, "It's a show that's not necessarily high-end poker, but it's the most popular show among average viewers. It gives everyone a chance to have success and it hits a new market of players. The show more aimed at the PocketFives.com market is the 'Big Game.'"
Negreanu got his start in Toronto and admitted that coming up in the game, he had very little idea what his bankroll actually was. The Canadian would receive open lines of credit and played high-stakes games even when his bankroll wouldn't allow it: "I was often spending more money than I was making. I was winning in the game, but I was living too much of the high life. I was also playing stakes that were too high because I felt I wanted to get better as a player, so I took more risk because I wanted to improve."
Word of a Chinese collusion scandal in PokerStars Double or Nothing gamesbroke this year following other scandals at sites like UB.comand Absolute Poker. Negreanu gave his take on whether cheating online is more rampant than it appears: "With live poker, the rule is one player to a hand. That's an impossible rule to enforce online… With online poker, I wouldn't call that cheating; that's going to happen. As far as cheating being rampant, I don't think so. I think as long as you're sticking with the legitimate sites like PokerStars and Full Tilt… then you have good security software and have a good history of catching cheats."
Negreanu will soon be making a run at a third straight WSOP Europe Main Event final table. He took second last year to Barry Shulman and finished fifth in 2008. On his prospects of a three-peat in 2010, Negreanu forecasted, "I feel great about London. I like the vibe there and the energy of the place… I actually have this weird feeling that I am going to make another final table."
Who would give him fits at the final table of WSOP Europe this year? "The toughest players for me to face would be young online players I don't know because I feel like they're going to have so much information about how I play and I'm going to have to focus really hard to figure them out." Negreanu mentioned PocketFiver James croll103 Carroll (pictured) as an example.
Check out the rest of this week's PocketFives.com Podcast.