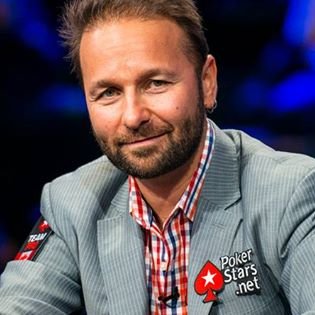 In a new blog on FullContactPoker, PokerStarsfront man Daniel Negreanu (pictured) told readers, "I've spent the last month having internal discussions in the hopes of delaying the changes until January 1st, 2017." The changes in question refer to PokerStars' recent changes to their VIP program that will greatly alter benefits to high-stakes players.

Negreanu began his blog by defending Amaya Gaming CEO David Baazov, saying that the changes were delayed one year because of him: "It was David Baazov's decision to delay the changes a full year because he felt it was the right thing to do. He felt as though it hadn't been communicated to players early enough, so despite understanding the necessity of the changes, he chose to give players an additional year of full benefits before making the cuts."
Negreanu reiterated, as he has said in past interviews, that the communication between PokerStars and its players was sub-par: "The company has acknowledged that the communication of the changes was too vague and we should have done a far better job being clear in the messaging."
PokerStars is opening up four $1 million freerolls to all members of the site rather than just high-volume players, but as Negreanu noted, "Professional players will benefit most from these freerolls as they are most likely to cash, but it also offers the entire player base some value." Higher-stakes players have been irate at the freeroll change, as Dylan ImaLucSac Linde put it on Twitter: "Didn't we always have 4 $1m free rolls a year?"
Negreanu revealed that he has spoken to Dani ansky451Stern (pictured) and Isaac Haxton about meeting with PokerStars' "upper management" regularly. The PokerStars pro explained, "I was also able to ensure that players would have the opportunity to meet with the higher-ups from here on out to discuss important issues in regards to the relationship between the company and the players. That has always been something PokerStars has done effectively and it will continue to happen."
Stern and a group of Russian players were largely behind a three-day boycott of PokerStars that took place from December 1 to 3. The results of the protest appear mixed due to PokerStars' major Christmas promotion that brought a bundle of traffic to the site. On Twitter, Stern said evaluation of the boycott is underway and that further action could occur.
Stern also noted on Twitter that his involvement in the strike largely had to do with the poor communication from PokerStars: "From the beginning of protest, one of my main pts has been: More communication, collaboration from Stars and players."
Negreanu closed the blog by pledging that no further communication SNAFUs would happen under his watch: "What I'm committed to is making sure that nothing like this ever happens again. I'm extremely embarrassed by this communications blunder and I'm committed to making sure that from now on I am fully up to date and briefed on any and all new promotions and potential changes to any policies." We'll see if that stands.