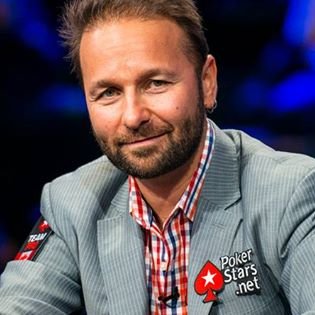 In a recent blog that appeared on FullContactPoker, Daniel Negreanu (pictured) ran down a list of six people who some have argued should be forever barred from the World Series of Poker. As he put it, "I've always been of the position that unless people have been found to actually cheat at poker, they should be allowed to attend." That's the main criteria you'll see Negreanu use throughout his piece.

First up for Negreanu were Russ Hamilton and Mansour Matloubi, whom Negreanu reminded us were singled out for being able to see players' hole cards, commonly known as "God mode." Negreanu said of the Ultimate Bet perpetrators, "The evidence is overwhelmingly one-sided that at the very least, these two men were involved in cheating players out of millions." Both are former WSOP Main Event winners and Negreanu said they should be barred from the WSOP for life.
Next up for Negreanu was former Full Tilt Board member Chris Ferguson, whom "Kid Poker" had some pretty harsh words for: "He was essentially MIA when FTP was trying to find a buyer so they could pay back the players… He essentially hid under the covers hoping it would all just go away." However, Negreanu concluded that Ferguson should not be banned from the WSOP since he never cheated anyone at the tables.
Negreanu then turned to former Epic Poker League heads Annie Duke and Jeffrey Pollack. The former was also involved in UB, but Negreanu didn't argue that point. Instead, he honed in on the failed Epic Poker League $1 Million Freeroll, but did not advocate for a ban: "As wrong as I think it is to not even acknowledge this debt or make any strides towards making the players whole, I still don't think it warrants a WSOP ban."
Howard Lederer (pictured) was Negreanu's final case. Despite some Full Tilt players still being separated from their funds, Negreanu would be accepting of Lederer playing in a future WSOP. The PokerStars pro stated, "I think it's clear that he should have every right to play in WSOP events. Aside from players having been paid now, to my knowledge he has never cheated at poker, nor have there ever been rumors about him doing so."
There you have it. Do you agree with Negreanu? Comment here and let us know.
Want the latest poker headlines and interviews? Follow PocketFives on Twitterand Like PocketFives on Facebook.