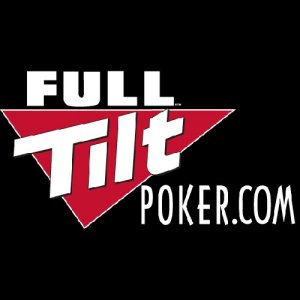 The Garden City Group, the firm appointed by the Department of Justice to serve as the Claims Administrator for US Full Tilt Poker fund reimbursements, posted a notice on its website, FullTiltPokerClaims.com, that the final deadline for claims is imminent.

—
PocketFives' news coverage is brought to you by Betsafe, one of the leading suppliers of online gaming products worldwide and a major sponsor of Gumball 3000. Sign up now for great bonuses, €3,000,000 guaranteed monthly, and plenty of live events!
—
The site read, "Please note that the final deadline for all petitioners – including Affiliates and Pros – to file a Petition for Remission is September 3, 2014. If you previously received an email Notice, please be sure to use the logon credentials provided in the Notice when you begin the Petition process."
It continued, "Please be advised that after September 3, the filing portion of this website will no longer be available and Petitions will no longer be accepted. If you have any questions concerning your Petition or how to file, please contact us."
The date of September 3 had been invoked previously, in an earlier update on August 4. In that notice, it was announced that all online poker players who were deemed "Professionals" by Full Tilt Poker were finally considered eligible to submit Petitions for Remission. Read the update.
With the August 4 update, all professional players, even Red Pros (but still not Team Full Tilt members), are eligible for reimbursement. They may not, however, claim any money paid to them by Full Tilt Poker as part of their arrangement; they can only claim their own deposits and winnings from poker play.
It has been a slow, but relatively steady and stable process to get everyone paid back from the fiasco that started on Black Friday more than three years ago. Originally, Garden City was very strict on who could be reimbursed and what funds would qualify for reimbursement. Affiliates had problems, pros had problems, and players who received rakeback had problems.
All the while, the Poker Players Alliance kept in constant contact with Garden City Group and the Department of Justice, educating them on how things worked in the online poker world and convincing them to update petition policies so that more former Full Tilt Poker customers in the United States could receive their frozen funds. Players with disputed claims, among others, are still awaiting repayment.
Anyone who has been deemed eligible to get their money back should have received an email directing them on how to go about retrieving their lost funds. That email is important, as it is not just a simple notice, but it also contains login credentials for the claims website, credentials that are necessary for filing a claim.
Once logged in, if the dollar amount from Full Tilt Poker's records looks correct, there is not much more to do. If there is a discrepancy between that figure and the player's records, it is the responsibility of the player to provide evidence of the correct amount.
Want the latest poker headlines and interviews? Follow PocketFives on Twitterand Like PocketFives on Facebook. You can also subscribe to our RSS feed.