In breaking news, the Alderney Gambling Control Commission has suspended the gaming license belonging to Full Tilt Poker. The move essentially ground Full Tilt's traffic to a complete halt, with PokerScout.com registering its cash game player count at zero as of Wednesday morning around 10:30am ET. A regulatory hearing has been scheduled for July 26th in London to address the situation.

What will happen from here remains to be seen. On TwoPlusTwo, rumors were circulating that Full Tilt Poker could reopen its doors in the near future without a gaming license. One poster quoted a source as saying, "From inside FTP: Site will 'reopen' in 'a few hours' and 'operate without a license,' remove Alderney logos, and change T&C."
Full Tilt could also seek a license from the Canadian-based Kahnawake Gaming Commission.
The same poster added, however, that operating without a license could be a nightmare for payment processing: "Without a license, VISA, MC, and other payment processors will back out. No banks will want to work with an unlicensed company."
A source close to Full Tilt told PocketFives.com on Wednesday that company officials were "still working on" their next steps. In the interim, the "System Status" icon on Full Tilt's home page simply reads, "Scheduled maintenance in progress. The system is currently down for maintenance. Please check back soon!"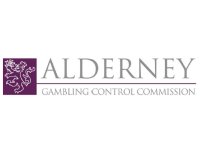 A press release posted on the Alderney Gambling Control Commission's website explained the decision to take action against Full Tilt: "The decision to suspend these licenses follows a special investigation prompted by the indictments unsealed by U.S. Attorney General's Office in the Southern District of New York on 15 April 2011, during which grounds were found to indicate that these licensees and their business associates were operating contrary to Alderney legislation. The nature of the findings necessitated the taking of immediate action in the public interest."
Full Tilt has not yet issued cashouts to U.S. players, although it reached an agreement with the U.S. Department of Justice to process refunds one week following the Black Friday indictments back on April 15th.
The suspension of Full Tilt's license means that the world's second largest online poker room cannot register new players, accept deposits, process withdrawals, or offer online poker. The statement from the Alderney agency fingers Vantage Limited, Oxalic Limited, Filco Limited, and Orinic Limited, "who collectively trade as Full Tilt Poker."
Another poster on TwoPlusTwo pasted an e-mail he received from Moneybookersaddressing the Full Tilt situation: "As a Moneybookers customer, you already know you are the most important part of our business. We always make sure you receive the safest service. For this reason, we have stopped accepting deposits made to Full Tilt Poker. There are extraordinary circumstances behind this situation that are beyond our control. We will not comment on these, just take appropriate action that protects our customers."
Also surfacing on TwoPlusTwo was a rumor that a Full Tilt Poker employee purportedly identified June 29th as the date on which Full Tilt Poker would effectively be shut down. In a thread about Lock Pokerpro Jose "Girah" Macedo, one TwoPlusTwo user wrote, "Just seen something really, really interesting in another thread. There was some guy who posted soon after Black Friday saying he was a FTP employee and said FTP was about to go down – and apparently even said it would be on 29th June when it would happen!"
A source close to Full Tilt Poker told PocketFives.com that an e-mail update is forthcoming.
Meanwhile, over on Twitter, Full Tilt pro Tom Dwan (pictured) has been fielding questions from concerned Full Tilt Poker players. Just before signing off for the night, Dwan Tweeted, "Just heard some rly good news that I'd love to trust, gonna go to sleep instead of making my head explode w/ various extrapolations."
Dwan added, "Some pretty objective ppl whose opinions I respect are worried now that FT can't pay out or find a buyer. Me too more I think about it."
Around 11:00am ET, Dwan explained, "I'll try to Tweet my take on the situation in a few hours when I wake up- which'll be more educated and hopefully contain more good news."
We'll keep you posted on the latest on Full Tilt Poker's license suspension.