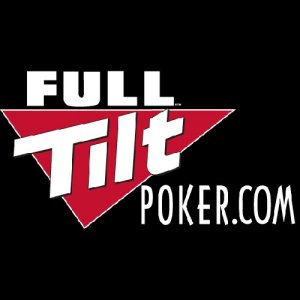 On Friday, Garden City Group, the appointed Claims Administrator charged with disbursing Full Tilt Poker funds to US players, held its first round of repayments. It had been over 1,000 days – nearly three years – since US players were separated from their funds on Black Friday, which meant cause for celebration in the poker community.

Garden City Group announced on Friday that it had initiated more than 27,500 Full Tilt Poker payments totaling $76 million, an average of $2,700 each. Garden City added that in some cases, players' funds, which were sent via ACH, might not be available for "several business days" depending on the bank.
Players identified as affiliatesof the old Full Tilt Poker have until Sunday, March 2 to file a petition for remission. This means there's only one day left for the group of players to do so. Affiliate should visit Garden City's dedicated claims website, FullTiltPokerClaims.com.
As Garden City detailed one month ago, "Affiliate balances shown upon logging into the online filing site were determined by deducting from the account balance all payments labeled as affiliate payments in the data provided by Full Tilt Poker." Rakeback was included in a player's account balance unless it was labeled as an affiliate payment.
Garden City Group also posted on its website on Friday, "If you received a notice because you have a debt qualifying for collection through the Treasury Offset Program, please send your completed Unified Financial Management System Vendor Request Form to GCG as soon as possible." The Treasury Offset Program collects debt due to the US Government.
Finally, Garden City remindedplayers with incomplete or inaccurate bank account information to update it by March 13. It's presumed that the next round of refunds will go out sometime after that, although Garden City Group has not announced a date. Players with disputed account balances have also not been paid back.
Poker players began calling the day on which the first round of refunds occurred "Green Friday," with high-stakes pros like Dan "jungleman" Cates, who reportedly had a large chunk of his bankroll stuck on the site, Tweeting, "I must be dreaming. I got the wire for my FT balance."
Poker Players Alliance Vice President of Player Relations Rich TheEngineer Muny (pictured) saluted the community on Facebook, writing, "I am pleased that many are finally, after so long, receiving their Full Tilt Poker money back today! Our being organized played a huge role."
Players with questions about the remission process are advised to contact Garden City Group at 866-250-2640 or e-mail info@fulltiltpokerclaims.com.
We'll continue to keep you posted on the latest Full Tilt Poker refund news.
Want the latest poker headlines and interviews? Follow PocketFives on Twitterand Like PocketFives on Facebook. You can also subscribe to our RSS feed.