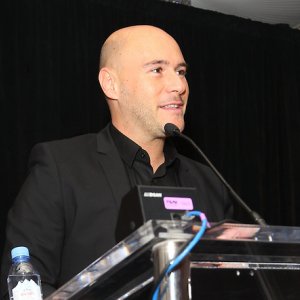 Mediarex Sports & Entertainment(MSE), the parent company of the Global Poker Index (GPI), announced Tuesday that it had raised$4.9 million in Series A funding from private investors to further its goal of uniting the poker industry's disparate entities and further "sportify" the game.

"Poker is an old game, but a young industry," said MSE CEO Alex Dreyfus (pictured) in a press release. "It's a game that continues to grow too."
The French entrepreneur claims that the game grew 17% globally from 2012 to 2013, with 2014 live tournament entries increasing 9.4%. Digital interest in poker is also on the rise, according to Dreyfus, up 12% in 2013, 25% in 2014, and 31% in the first half of 2015.
Dreyfus acquired GPI in 2012 and has since turned the business into a popular site for poker tournament results and rankings. GPI serves as the official ranking system of the World Series of Poker, European Poker Tour, Asia-Pacific Poker Tour, and many other tours and events.
Mediarex also operates the Global Poker Masters, which it describes as poker's World Cup, and drew more than a million viewers on Twitch to watch coverage of its inaugural event last year. After the successful broadcast, Dreyfus took a keen interest in the platform and plans to use some of the recent investment to develop the company's own in-house video streaming production facility.
"China will likely be the epicenter of the next poker boom and this time the boom looks to be powered by eSports, the video game, media, and sports industries," said Dreyfus. "Thanks to our new investors, we'll be able to reach new strategic partnerships in China to help develop the sport of poker there, creating a domino effect that has globally positive effects."
Indeed, among the list of investors are a Beijing-based private equity fund, investment banker Donald Tang, and Hong Kong businessman Dr. Stanley Choi.
During his bid to secure financing, Dreyfus noted how differently poker was viewed in Asia compared with the West. "Most of [the Asian investors], they already see it as a sport," he told PokerNews. "During the last six months, I did meet with a lot of investors from all over the world, from China to the US and Europe, and the majority of them understood the product that I want to create and were keen to invest. The only issue, for some, is that we are at an early stage right now. But I believe there will be a 'snowball effect': once things will start working, more investors will come."
MSE hopes that its forthcoming Global Poker League will become the crown jewel of the business. With the GPL, the company will create teams of GPI-ranked players who will face off against each other in a season comprised of different poker events.
"Poker is an individual sport, such as tennis or golf," Dreyfus said. "So, if tennis has the Davis Cup and golf has the Ryder Cup, why shouldn't we have our poker league?"
The French entrepreneur looked to the Ultimate Fighting Championship for inspiration for his own league. He highlights how UFC creates narratives around fighters who engage the audience and increase interest in the league's different characters.
"We will spend millions to do that and to invest in the image of the players that will be part of our League," assured Dreyfus. "This will all be done to create that kind of engagement that we believe will make the competition interesting to watch and, consequently, drive more people to the poker world."
Want the latest poker headlines and interviews? Follow PocketFives on Twitterand Like PocketFives on Facebook.