Earlier this month, Tomi Taanila (pictured), known on PocketFives as das_rektumous, won the Full Tilt Sunday Major and earned $39,000. He defeated a field of 650 entrants and was one of 90 players to make the money in the $250 buy-in tournament. "I feel great," Taanila told PocketFives. "The beginning of the year has been hard until this point. I have been running so badly, so this feels so good."

He was in dead last place when 11 players remained and by the time the final eight rolled around, he was still the short stack. "I was so card dead," he lamented. "When there were five players left, I got a few hands and my stack was at one million. When there were three players left, I got my money in with A-K suited and won. Heads-up play went my way. My opponent was good, but I got good hands and was aggressive."
On the final hand of the Sunday Major, he rivered a straight and his opponent check-shoved with squadoosh. Taanila plans to reinvest the majority of his newfound earnings in his bankroll and allocate a few thousand dollars to the stock market.
Taanila calls Finlandhome. He is the #5 ranked player on PocketFives in the Scandinavian country and #413 in the world. His largest cash in an online MTT occurred last September, a $60,000 hit for taking second in a WCOOP tournament. Also last year, Taanila took down the PokerStars Sunday Storm and Hot $55.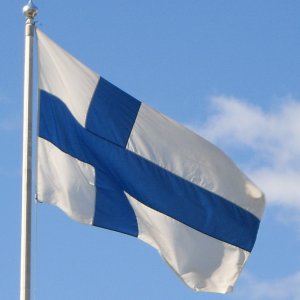 He's currently a Business and Economics student and plays poker when he's not hitting the books. He usually starts registering for tournaments around 5:00pm and ends around Midnight, three to five days a week. "I'm a bit behind schedule in school because of poker," he told us. "Now, I want to play as much as I can and, in the future, work in a financial business, but it will take at least a few more years."
He found poker when he was 14 years old, catching the World Poker Tour on television. He began to play in home games with friends and said, "All card games attracted me when I was young, so I think it was easy to get into Texas Hold'em. My friends said it was a cool game."
Taanila is one of 321 PocketFivers who have PLB scores from Finland. He mainly sticks to online poker and travels to Casino Helsinki a couple of times a year for live poker events. Finland is #22 worldwide in PocketFives' Country Poker Rankings with a combined PLB score of its top 20 players of 61,767 points. It's sandwiched in between Malta and Israel on the leaderboard.
Outside of poker, Taanila enjoys hanging out with his girlfriend, going out with his other friends, and following sports and the stock market. The 23-year-old has been a member of PocketFives for the last five years and owns $11,000 in live poker cashes, according to the Hendon Mob.
Want the latest poker headlines and interviews? Follow PocketFives on Twitterand Like PocketFives on Facebook.