Success in poker is partly about who you surround yourself with. For PocketFiver Jonas donut604Mackoff (pictured), a solid core of poker minds helped push him to the top of the pack in a Full Tilt Poker $340 No Limit Hold'em Re-Entry FTOPS eventearlier this month for a solid $117,000. That score came on the heels of a chop in the PokerStars Super Tuesday.

—
Follow professional sports tipsters, make your own betting tips, and compete for real cash prizes. Tipdayis the ultimate sports tipping resource. Check it out.

—
"I'm feeling great about it obviously," Mackoff said about his FTOPS jersey. "It was a really great-structured tournament and the field was tough when we got deep, which made it more satisfying than some other wins." There were over 2,200 entrants; the top 270 made the money.
Heads-up in the FTOPS Re-Entry tournament, Mackoff forged a deal with fellow PocketFiver bullyon, who took $100,000 back home to Costa Rica. "bullyon was definitely giving me the most trouble of anyone at the final table," Mackoff said. "While trying to leverage my chip lead to put some pressure on people waiting for pay jumps, he was relentlessly making big 4bets against me and putting the pressure on. I thought he played really well throughout and I was happy to do an ICM chop with him when I had the chip lead heads-up, which I may not have done with some of the other players."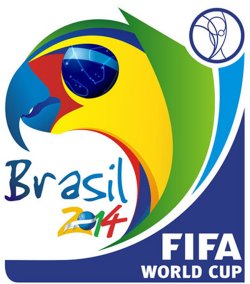 As far as his plans for the money from his FTOPS and Super Tuesday titles, Mackoff said part of it would be used to offset expenses for a few upcoming trips, including Montrealfor SCOOP, Las Vegas for the World Series of Poker, and Rio de Janeiroto visit his brother-in-law and soak up the World Cup.
Mackoff is one of several players we've interviewed who have said they're headed to Brazil for the World Cup, which starts in June. "I'm very pumped," he said of the football extravaganza. "I've been meaning to head to Rio at some point anyway to visit family I have there and the city is going to be absolutely insane while the event is going on. I'll be staying with my brother-in-law's family there and will be rooting for Brazil along with them."
He now has back-to-back months with six-figure scores and will look to make it three in a row in May. His success comes on the heels of what he termed an "extended downswing" in 2013. "I had become complacent with the way I was playing and it took me a while to take a step back and decide that I needed to start putting in work away from the tables again," Mackoff said.
His solution: "I spent a week watching training videos and getting my mind back on the right track. I'm lucky enough to have Chris moorman1 Moorman (pictured) as a friend and, seeing that I had been struggling, he offered to go over some hand histories with me. After just a few hours of tweaking spots with him, I started seeing immediate results." Moorman is pictured following his recent WPT LAPC win.
In addition to Moorman, Mackoff is close with players like Craig mcc3991McCorkell, Chris kid_brammBrammer, Rhys floppinhelJones, Martin molliemalone Malone, and Noah Vaillancourt.
As you might expect, Mackoff is focused on improving his game and has enlisted the help of Fedor CrownUpGuyHolz, whom we recently interviewed about his PokerStars Sunday 500 win. "I just finished my first coaching session with him and it went really well," Mackoff said. "I couldn't be more excited about the rest of 2014."
FTOPS runs quarterly on Full Tilt Poker. If you don't already have a Full Tilt account, sign up through the links on PocketFives and make a deposit to get one free month of PocketFives MTT Training. You'll also get $25 free in most locations. Click here for PocketFives' Full Tilt Poker link.
Want the latest poker headlines and interviews? Follow PocketFives on Twitterand Like PocketFives on Facebook. You can also subscribe to our RSS feed.