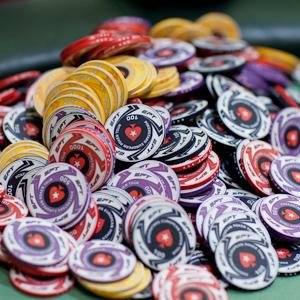 The biggest news story last week was the licensure of PokerStars in New Jersey. When the site will launch isn't clear, but what we do know is the world's largest online poker room returning to the US for the first time since Black Friday will have major ramifications for the industry.

The Snowball Effect

One of the major effects of New Jersey officials licensing PokerStars has to do with the prospects of the site getting licensed in other states, current or future, that will allow online gambling. As PokerNews' Chad Holloway put it on Twitter, "Going to be hard for opponents & legislators to argue bad actor after PokerStars passed the rigorous & unprecedented DGE review process."
Nevada and Delaware are the only two other states that allow internet gambling right now, but Pennsylvania, California, New York, and others could follow suit. Already licensed in the US, PokerStars could have a leg up on its competition.
One state we won't see PokerStars in, for at least the short-term, is Nevada. Reporter Jon Mehaffey said on Twitter, "NV regulations have a tainted asset clause. That keeps PS/FTP out of NV. The Amaya sale didn't change that." Other states could include "bad actor" clauses in their regulations as well.
Rising Tide in New Jersey
Rather than poach all of its competitors' customers in New Jersey, PokerStars could grow the market in the Garden State. Global Poker Index's Alex Dreyfus explained, "Amaya/Pokerstars is very cautious to develop the market size of NJ and not just poach others' customers. Other states will look at that. Therefore, AYA/Stars need to bring innovation and moves that will enlarge the market. That's why it's unlikely to go live in Q4."
Dreyfus has predicted a 2016 launch for PokerStars in New Jersey, while others have reasoned that November or December is likely. Current operators in New Jersey include PartyPoker and 888 Poker.
Compacts-A-Plenty
PokerStars' presence in New Jersey could lead other states to seek compacts with New Jersey to share liquidity. As the Poker Players Alliance said on Twitter, "Many ask if PokerStars in NJ means [New Jersey playing with the] worldwide player pool. It does not (for now), but I believe it makes NJ an attractive compact partner." The legal framework is not currently in place in New Jersey for players to compete with the global pool, but that could change in the future.
Nolan Dalla said of the timeline of other states coming online and forging compacts, "[It] will be some time before pacts with other states. PA/NY possible within 18 months. Then dominoes tumble."
We'll keep you posted on the latest news related to PokerStars' return to the US.
Want the latest poker headlines and interviews? Follow PocketFives on Twitterand Like PocketFives on Facebook.