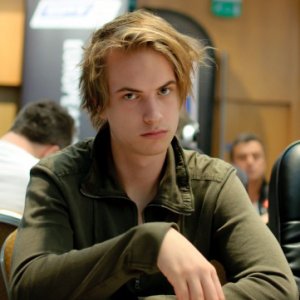 Talk about a solid weekend. According to HighStakesDB, Viktor Isildur1 Blom (pictured) is up almost $1 million since Friday. Yes, in about 72 hours, Blom has racked up $950,000 in winnings at the high-stakes tables.

—
Tournament Poker Edgeis the only poker training site dedicated exclusively to MTTs and features over 1,000 training videos, blogs, articles, podcasts and a dedicated strategy forum for members. Check Tournament Poker Edge out on Twitter.
—
Blom won $241,000 on Friday, another $554,000 on Saturday, and even more on Sunday in one of the most impressive performances of the year thus far. As HighStakesDB reported on Sunday, "The majority of Blom's winnings post-yesterday's report came from a hugely entertaining deep heads-up $200/$400 PLO match against Dutch pro Ravenswood13."
The battle against Ravenswood13 on Saturday was anything but stable. In fact, Ravenswood13 started by winning almost $400,000 in a span of 30 minutes, but Blom took in $45,000 over the next 50 minutes. The tracking site summarized, "The swing-fest continued as Ravenswood13 won back close to $200k over the next half-an-hour before Isildur1 hit a decisive $330k upswing over the next 90 minutes to end the three-hour battle up over $200k."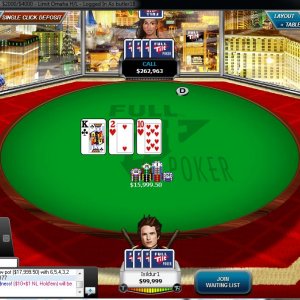 After playing against the Dutchman, Blom tangoed with WIthColorand won a $252,000 pot, the largest HighStakesDB recorded on the day. In that hand, which was dealt at a $200/$400 PLO table, WIthColor bet with trips on the river after Blom checked, only to see Blom call instantly and roll over a full house. Blom also won a $167,000 pot with a boat, but lost a $150,000 pot after WIthColor drew out as a 19:1 underdog.
The match against WIthColor was equally volatile, as WIthColor was up $212,000 after an hour before Blom zoomed to a $417,000 lead. WIthColor didn't lay down and die, however, cutting into Blom's lead by almost $300,000. The two were still playing when HighStakesDB published its report on Sunday afternoon.
On Blom's PokerStarsaccount, he is down $326,000 all-time since HighStakesDB began tracking him at the end of 2010, although he has certainly trimmed his losses this weekend. On Full Tilt, he has fared far worse, dropping $4.74 million since the end of 2009. In the live tournament arena, he has won $1.7 million lifetime, according to the HendonMob.
Want the latest poker headlines and interviews? Follow PocketFives on Twitterand Like PocketFives on Facebook.