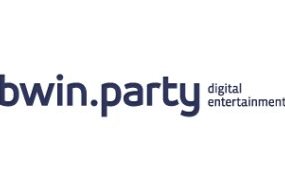 After a flurry of bids, 888 Holdingswon the battle to buy rival bwin.party on Friday. The price: $1.4 billion in a cash and stock deal. 888 won out over a similarly-priced joint bid by GVC and Amaya, the latter of which already owns PokerStars and Full Tilt.

888 head Brian Mattingley told Reuters, "We believe the deal creates one of the world's leading online gaming operators. It's all about scale… When you've got critical mass, you can ride storms and take advantage of opportunities as they come along."
According to the New York Times, "The transaction is expected to increase the scale of 888 Holdings and its products and to generate at least $70 million in annual pretax cost savings by the end of 2018." bwin.party shareholders will receive 39.45 pence in cash per share and 0.404 new 888 shares.
bwin.party actually turned down a slightly richer bid from GVC/Amaya, but as Reuters explained, "While lower than the 110 pence face value of GVC's rival offer, bwin said it carried fewer risks, with better prospects and an experienced management team all factors."
888's stock price was up over 10% in London at the time of writing to 177 pence, a gain of 17 pence on the day. Meanwhile, bwin.party's stock was up 2.3% to 105.3 pence.
Global Poker Index head Alex Dreyfus called 888's purchase "a great move," adding, "It will still be four to times times smaller than PokerStars in terms of liquidity, but it gives a proper foundation to reinvest in marketing."
In New Jersey, PartyPoker/Borgata and 888/WSOP represent the two largest poker networks that exist. 888 buying bwin.party could therefore result in added liquidity. Dreyfus pointed out, "Merging the liquidity/platform should allow [888] to create a very solid alternative offer against PokerStars' 2016 New Jersey launch."
Dreyfus added that GVC/Amaya losing the war for bwin.party may actually prove beneficial to the company: "The PartyPoker integration would have been a distraction for Amaya/PokerStars and very much time/resource-consuming. I believe it is better to have them focusing on growing poker and launching DFS than integrating a third brand."
Philip Yea, Chairman of bwin.party, commented in a news release, "Bringing our two groups together will generate substantial financial synergies for the benefit of both sets of shareholders and create a strong player with the breadth of product, brands, and geographic coverage to grow faster than either business would be able to achieve stand-alone. Drawing upon a wealth of experience accumulated over the past few years, our management team looks forward to working with new colleagues to realize the considerable potential that this business combination presents."
Mattingly (pictured) said in the same release, "It delivers a substantial premium to bwin.party shareholders whilst also giving them the opportunity to participate in this value creation opportunity. 888's management have a well-established track record of delivering outperformance since 2011 and we look forward to working with our new colleagues to create a global leader."
According to PokerScout, 888 and PartyPoker's dot-com arms are the second and seventh largest networks worldwide in terms of cash game traffic with a seven-day running average of 3,537 real money ring game players combined. When you add in the various country-specific sites, that number jumps to 4,569, or roughly 12% of the market.
Amaya buying bwin.party would have pushed that company's market share to almost 65%. As it stands, PokerStars and Full Tilt hold almost a 60% share. Again, these numbers are all according to PokerScout.
One week ago, GVC/Amaya put in its own bid of $1.4 billion for bwin.party. The deal would have given Amaya a foothold into the US, where PokerStars and Full Tilt have struggled to reenter following Black Friday, in the form of PartyPoker in New Jersey.
Want the latest poker headlines and interviews? Follow PocketFives on Twitterand Like PocketFives on Facebook.