If you haven't heard of Sweden's Sheaterbefore reading this article, where have you been? Seriously. Have you been living under a rock? Or perhaps on the top of a mountain with no internet? Maybe we'll give you a pass. The Swede is the #4 player worldwide in the PocketFives Poker Rankingsand a former #1.

Over the weekend, 788 players turned out for the PokerStars Sunday $109 Rebuy, creating a prize pool that passed $220,000. Not surprisingly, Sheater skyrocketed to the top of the leaderboard and earned $41,000, defeating a final table that included #2 ranked aguskb.
"It feels great," Sheater told us in an exclusive interview. "I have always wanted to win that particular tournament on a Sunday. It has a tough field and it just feels like the one everyone wants to win." Five of the top seven finishers were members of the PocketFives community, including the #2, #4, #15, #131, and #206 ranked players. That's a ton of talent.
The ending of the Sunday $109 Rebuy was anything but normal. Instead of seeing Sheater go at it with aguskb, the tournament's final hand was dealt during three-handed play. Sheater opened the button with A-Q as the chip leader, seahawk89 re-shipped with 18 big blinds, and aguskb went all-in for 30 big blinds. Sheater called only to see A-X and K-K, but sucked out for the win.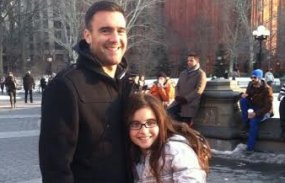 "aguskb (pictured) sucked out once before at the final table, so it was fair in my opinion," Sheater joked. "He played solidly. You don't notice him that much because he is not crazy aggressive, but he is always deep with lots of chips, so I have a big respect for his game. Pot4teUS and he were the guys to watch out for at the final table."
One day later, Sheater took down the PokerStars.fr Sunday Night Live, a two-day tournament, for another $21,000 and consequently shot up 12 spots in the Rankings to #4 worldwide. On whether he is primed for another stint at #1 after winning $62,000 in 24 hours, Sheater postulated, "I guess it could happen, but I have to enjoy the Swedish summer too. You can play more when the never-ending darkness comes to Sweden."
Perhaps some of Sheater's success has to do with a lessening of his workload. He explained that rather than bust his butt for 60 hours a week grinding and studying, he has toned it down: "That kind of schedule wears on you after a while. Now, my girlfriend moved in, so I spend more time with her instead and feel much happier. So, I have to credit my recent success to her."
Oh yeah, we get to talk about floorballand golf, two sports Sheater plays regularly. The former is an indoor sport mostly played in countries like Sweden, Finland, and Switzerland. It's played six-on-six and is a derivation of floor hockey.
Then there's golf. Sheater admitted that he "sucks" at golf, but explained, "I just started. I haven't really played too much yet, but I want to play more. I think it would be a good combo with poker. You can play for six months or so in Sweden and while traveling during the winter."
He has $6.2 million in career online tournament winnings and five scores that have eclipsed $50,000. He owns an impressive 476 top-three finishes in tournaments we track. His advice for you newbies out there: "Only play when you enjoy it, don't play too many tables, and discuss hands with friends when you're not playing if you want to get better."
Congrats to Sheater on his continued domination.
Want the latest poker headlines and interviews? Follow PocketFives on Twitterand Like PocketFives on Facebook.