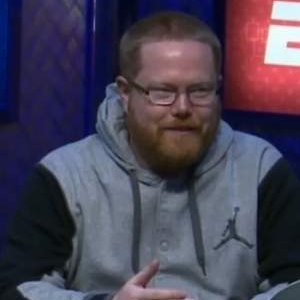 American poker player Jason Johnson ended Day 5 of the 2014 World Series of Poker Main Event with 3,470,000 in chips, placing him in 23rd place with 79 players remaining to start Day 6. He busted from the Main Event in 51st place for $152,000.

Johnson, who calls Pontiac, Michigan home, had some great success in 2014 World Series of Poker prior to the Main Event, with two final table appearances to his name. Johnson took seventh place in the $1,500 No Limit Hold'em Millionaire Maker for over $211,000 and followed that up with a third place finish in another $1,500 No Limit Hold'em event for over $204,000.
Johnson started his climb by taking out PocketFiver Kevin 1SickDisease Eyster when his Ad-Qs out flopped Eyster's 9s-9c bringing Johnson's stack to 1.2 million chips.
A bit later in the day, Johnson called a 264,000-chip shove by Roland Israelashvili with the blinds at 10,000/20,000. Johnson found himself well ahead pre-flop when the cards were turned over, with him holding Ac-Js against Israelashvilli's Ad-9s. Neither player's hand improved on a 6d-7h-4s-2d-Ts board and Johnson saw his stack climb to almost 2 million in chips, while Israeashvili ended his 2014 Main Event in 180th place for almost $45,000.
Johnson continued his winning ways on Day 6, winning uncontested pots post-flop against Tony Rubertoand Eddy Sabat, watching his stack climb to 4.4 million chips.
However, as the day progressed, he saw his chip stack start to dwindle, including a hand against Canadian Dong Guo. The action began with Johnson raising with pocket aces to 125,000 with the blinds at 25,000/50,000. Guo called with Js-7s and flopped two pair when Jh-9s-7h appeared on the board.
After both players checked the flop, the 5s appeared on the turn, which did not help Johnson's aces improve. Guo bet out 155,000, which Johnson called. The 4s on the river also did not improve Johnson's situation, but he tried to strong arm the pot from Guo, who bet 180,000 chips again to see Johnson pop out a raise to 450,000. Guo quickly called, bringing both of their stacks to around the 3.2 million mark.