One of the largest fields of the 19th Full Tilt Online Poker Series(FTOPS) could be found in Event #4, a $1,060 No Limit Hold'em Six-Max contest. The tournament drew nearly 1,300 players and offered up a generous prize pool of $1.2 million. A three-way deal ended matters that saw longtime PocketFives.com member Joe JoeBlazenycChaplin walk away with $177,000 and officially take third place. The FTOPS jersey went to max_zefir, who collected $186,000.

Chaplin told PocketFives.com that the chop was in part due to mental exhaustion. He explained, "Even though I might have had more skill than the other two guys, I didn't want to be greedy. It has been a roller coaster for me over the past few months. I was at the Borgata for the Winter Poker Open championship and got really deep. I ran a set of fives into a rivered set of aces to go out. The dinner break was 10 minutes before that hand and all I was thinking about during the break was the final table. It really hurt."
His third place finish in a $1,500 No Limit Hold'em event during the 2009 World Series of Poker (WSOP) for $276,000 serves as his marquee live score. Nevertheless, he's still in search of a win on the live felts: "I have to keep telling myself that if you feel it's luck, you have to keep grinding away. Luck is only short-term. Eventually, it'll come if you're playing well."
The same night as he chopped the FTOPS XIX tournament, Chaplin finished second in the UB.com $75,000 Guarantee for $15,000, a score that has seemingly been lost in the shuffle. The morning dawn had already come and Chaplin recalled, "It was 7:00am and I was heads-up in the UB.com tournament. It's tough two-tabling when you're that tired and it's that late. I looked at the numbers and the chip stacks were close. It was a lot of money."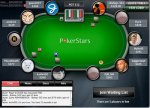 He's been keeping his bankroll afloat recently by playing $500 and $1,000 Heads-Up Turbos on PokerStars. "I've been winning at a 70% rate against the regulars and that's been carrying me," Chaplin admitted when asked why he plays the quick variety of poker. On his heads-up success, he explained, "When I play heads-up tournaments, I always one-table. I'm so focused on every hand. Every hand is crucial and a 100-chip lead is big. I don't see how others can be making that much across so many tables."
Chaplin owns the 129th spot in the PocketFives.com Rankingsand is a Triple Crown winner. He also has a UB.com Online Championship (UBOC) title to his credit and noted that he's gunning to make the top 100 in the Rankings: "I would think after these recent scores, I should be back in the top 100. I've been in the top 50 and top 100 before, but more important to me is how I'm doing. I could be at #70, but if I'm not playing well, it doesn't mean anything."
Chaplin has become actively involved in staking, but cautioned would-be backers and backed players alike that the industry is much tougher than it appears: "It's very tough. Before you get into it, make sure you have enough money and are prepared for the swings. Staking is difficult. People hear about the good parts, but it's very difficult. I'm glad I can still afford to be able to do it." He currently backs four players.
Outside of poker, you can find Chaplin partying it up in his home borough of Manhattan in New York. He also plays basketball and explained that it's important to pursue interests outside of the virtual felts: "Too many poker players play six times a week. It's too much. The game takes so much emotion and attention that it's almost impossible to play effectively that often." He's also a steadfast New York Jets fan and was bummed to see his team go down in flames in the AFC title game to the Pittsburgh Steelers.
Chaplin wanted to lend a shout to his Carolina crew: scnoodle(pictured), Chris Big HuniHunichen, GPTBigGuy, wmmcl, and TheMark. He also wanted to send some love to the New York guys: PokerXFactr, DeeBone, pwnsmyself, Ara melikmanMelikian, and Zackattak13. "Everyone has helped me through the inevitable downswings and given me much needed confidence about my game," Chaplin lauded. "LeonP is my hero. Congrats on the WCOOP $1K ship!"
Check out Full Tilt Poker for more FTOPS XIX details.