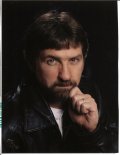 On the first Sunday in June, PocketFives.com member Kevin Blackwoodmade the most of his opportunity in the Bodog$100,000 Guaranteed, coming out on top for an even $25,000. The Oregon native is a former blackjack card counter who made the transition to poker and has played every Sunday over the past four years. The Bodog $100,000 Guaranteed marked Blackwood's first Sunday Major win. The longtime community member sat down with PocketFives.com to rehash the tournament and his eclectic career, which included an appearance on Season 1 of the "Ultimate Blackjack Tour."
PocketFives.com: Congratulations on winning the Bodog $100,000 Guaranteed. Tell us how you're feeling.
Kevin Blackwood: I think it's one of those things where you feel like you should win if you're a good player. In some ways, it felt like it was overdue. I've been playing for about four years and Bodog was the first site I played seriously on. There were a lot of good players who started off at Bodog who have gone on to other sites and done well. The site featured small fields with good players, so it was a good training ground. I've played almost every Sunday for four years now, but had only final tabled the $100,000 Guaranteed once before.
PocketFives.com: You played blackjack for about two decades and then wrote several books, including "Play Blackjack Like the Pros" and "Casino Gambling for Dummies." Are there any aspects of being successful at blackjack that you've adapted to poker?
Kevin Blackwood: You have to have a good mathematic mind as far as decision-making goes. The biggest thing in blackjack is the discipline. In poker, it seems like a lot of successful people are a lot looser in gambling aside from poker. In blackjack, most people are a lot nittier than that. They don't have as much gamble in them as poker players, but a lot of the skill set is similar. You have to have good money management and bankroll capabilities.
PocketFives.com: Talk about your experience counting cards.
Kevin Blackwood: I'm an older guy, so I played until my early 40s. I made a lot of money in blackjack, but ultimately wanted to do something more creative. There's nothing illegal about counting cards, but they kick you out of casinos. I've been kicked out over 200 times, but the game has evolved. The technology from the casinos' end got much more sophisticated and harder to play on.
PocketFives.com: How did you get into card counting originally?
Kevin Blackwood: I read a magazine article that profiled three gamblers who defied the image of that time in the 1980s. One was Chip Reese (pictured) and another one was Ken Uston. While reading the article, a light bulb went off in my head. I had a mathematical background, was good with numbers, and thought I'd do it on the side. I was very successful from day one.
PocketFives.com: You're 51. Do your age and experience give you a leg up on the poker felts?
Kevin Blackwood: It probably helps. I'm maybe a little less worried about the ups and downs than someone younger starting out. The biggest thing coming from blackjack is being used to losing trips and getting pounded. Having already been through that, the swings of poker weren't a big shock to me.
I also feel it's important to keep your emotions in check (something I learned well from my blackjack days). One way that plays out for me is that I never criticize other players. I think doing so is not only bad etiquette, but it also affects your mental game and hurts you in the long run.
PocketFives.com: How did you improve your poker game coming up the ranks?
Kevin Blackwood: I started out reading books. I read David Sklansky, Dan Harrington, and most of the major people like that. Since then, I've gotten better by playing a lot. I met a few people online also. I haven't done a lot with poker training sites, but I wrote a little for All-In Magazine and currently write for Casino Player Magazine.
Sign up for Bodogtoday.