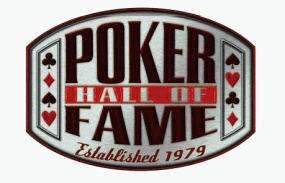 Last week, the 10 nominees for this year's Poker Hall of Fame class were announced. The selection process now moves on to the living Hall of Fame members plus a blue-ribbon media panel, of which PocketFives' Kevin KevmathMathers and Dan Cypra are members. We have 10 votes to allocate to up to three nominees based on a set of criteria. With that, we wanted to share our thoughts on each one.

—
Tournament Poker Edgeis the only poker training site dedicated exclusively to MTTs and features over 1,000 training videos, blogs, articles, podcasts and a dedicated strategy forum for members. Check Tournament Poker Edge out on Twitter.
—
The theme of this year's list of Poker Hall of Fame finalists is the attempt to add a non-US based member of the poker community, one of the biggest critiques about the Poker Hall of Fame.
Chris Bjorin
Kevmath's Take: One of a select group of players with a WSOP bracelet won in Vegas and Europe, Bjorin is considered the "godfather" of poker in Scandinavia. A problem Bjorin and other Poker Hall of Fame nominees have is a lack of desire to promote themselves for election into the PHOF, something others had no problem doing to get inducted.
Dan's Take: I agree with a lot of what Kevmath said. Bjorn is #2 on the all-time money list for Sweden and was once ranked #22 worldwide. He has cashes dating back to before many people reading this were born. He has helped grow poker in Scandinavia, a vital market to the poker world, but needs to be vocal among the Hall of Famers and media.
David Chiu (pictured)
Kevmath's Take: A five-time WSOP bracelet winner and WPT World Champion, Chiu is also one of the most prolific cashers in WSOP history.
Dan's Take: Chiu has been unstoppable on the felts. He won the WPT Championship in 2008 and has almost $8 million in live tournament winnings. But, can he convince the panel he's worthy given very stiff competition? I don't know.
Bruno Fitoussi
Kevmath's Take: One of the most influential members of the French poker community, Fitoussi helped get Hold'em into the Aviation Club de France in Paris and played a huge role in getting poker on French television.
Dan's Take: I like his chances of getting in despite the talented nominee pool. Like Kevmath said, he helped pioneer poker in Europe. I'm not sure what the makeup of the media panel is, but hopefully it includes Europeans and not just Americans so guys like Fitoussi can get serious consideration.
Jennifer Harman (pictured)
Kevmath's Take: A longtime veteran of the biggest cash games in Las Vegas, it's interesting that she hasn't been inducted into the Poker Hall of Fame earlier. In a recent blog, recent PHOF member Daniel Negreanu encouraged fellow voters to induct her based on results, not gender.
Dan's Take: There are only two female Poker Hall of Fame members: Linda Johnson and Barbara Enright. Harman has two bracelets, but only has seven live cashes since 2010. Has she stood the test of time, one of the requirements for entry? I'm not so sure.
John Juanda
Kevmath's Take: His recent win at the European Poker Tour event in Barcelona gives voters another look at his impressive tournament resume with over $17 million in live tournament earnings. Juanda has been on the ballot before, but his low-key persona may have hurt his chances in the past.
Dan's Take: Juanda certainly has friends in the poker world, like all of the nominees do, but it's about being vocal. If you're going by poker merits alone, though, he's one of the top candidates this year. I question how much the close association of Juanda, Harman, Mortensen, and others on this list with the old Full Tilt Poker will factor in, if at all.
Carlos Mortensen (pictured)
Kevmath's Take: The only player to win the highest profile events at the WSOP and WPT, Mortensen also has an extensive list of tournament results. His chances of getting in are unlikely this year, though, among the list of nominees with similar profiles.
Dan's Take: I think Mortensen should have been in by now. He has helped grow poker throughout Europe, won the WSOP Main Event and WPT Championship, and has resoundingly stood the test of time.
Max Pescatori
Kevmath's Take: The biggest name in Italian poker, Pescatori earned his fourth WSOP bracelet earlier this year. His chances are also diminished among a group of European players vying for the voters' attention.
Dan's Take: Another incredibly influential European player. As Kevmath said, though, there are a lot of players from Europe up for contention this year. And only two people total will make it into the Poker Hall of Fame. Is Pescatori more worthy than Ulliott and Mortensen? I'm not so sure.
Terry Rogers
Kevmath's Take: The individual with the least name recognition among the poker community. Rogers' visits to the WSOP in the 70s and 80s, serving as an unofficial odds-maker for the Main Event, helped bring some of the biggest names in poker (Doyle Brunson, Stu Ungar, and Amarillo Slim) to Ireland to promote the Irish Open, the longest-running tournament held outside the United States.
Dan's Take: I'm not sure Rogers' impact on the game measures up to Matt Savage, who is in the same boat as a non-player. He's well-known in Ireland, but has little name recognition. I wonder whether Brunson's influence on the current Hall of Fame voters will come into play.
Matt Savage
Kevmath's Take: The most popular tournament director in the poker community. Savage is a worthy inductee, but a recent run on tournament organizers (Eric Drache, Linda Johnson, and Jack McLelland) likely hurt his chances of induction this year.
Dan's Take: Savage and Devilfish are my two favorites on this year's ballot. He's a founder of the Tournament Directors Association, a go-to resource for many poker players and fellow TDs, the tournament director at Bay 101 and Commerce, and the Executive Tour Director of the WPT. He has had more of an impact on the game today than anyone else on this list.
David "Devilfish" Ulliott (pictured)
Kevmath's Take: One of the biggest characters in poker, his passing earlier this year sparked an effort from his friends to get him inducted into the PHOF this year. It will be interesting to see how that translates into votes among the media members and the PHOF's living members.
Dan's Take: I like Devilfish a lot. Would I be liking him as much if he didn't recently pass away? I don't know. But, I do know his friends and the poker community were extremely vocal on backing his nomination, which speaks to his impact on the game. He's #2 on the all-time money list for England.
Want the latest poker headlines and interviews? Follow PocketFives on Twitterand Like PocketFives on Facebook.