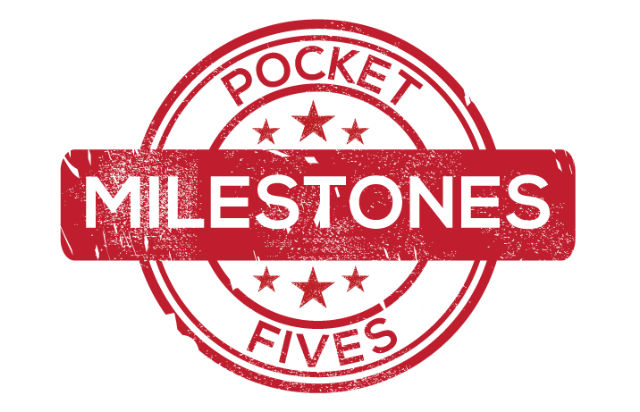 Apostolis 'apostolis20' Bechrakis Hits $5 Million
The #1 ranked player in all of Greece, Apostolis 'apostolis20' Bechrakis soared past $5 million in lifetime earnings this week. Bechrakis, who also is ranked #62 in the world (up from #75 last week), took down the PokerStars $530 Bounty Builder High Roller for $19,769 to pass the major milestone. It was all part of a pretty big week for the Grecian grinder in which he cashed in total for over $44,000. Bechrakis has really been doubling down on his volume recently and, incredibly, made the money 22 times on January 21 alone.
Guntis 'lovefee' Aleskins Scores A Double Milestone
Latvian online poker pro Guntis 'lovefee' Alaskans has two reasons to celebrate this week. First, he rocketed past $4 million in lifetime earnings when he finished as the runner-up in the PokerStars $215 Sunday Warm-Up for $33,868. To go along with that, he went deep in a number big-time events and racked up four PLB qualifying cashes for over 900 PLB points helping him achieve a career-high ranking of #12 in the world. He is virtually knocking on the door of the worldwide top 10, sitting less than 40 points behind the current threshold to leap into elite company.
$3 Million for Brazil's 'brunovolks'
Top 10 Brazilian player 'brunovolks' also passed a major money milestone when a final table appearance at the PokerStars $109 Sunday Kickoff resulted in a cash of $7,262. The bankroll boost pushed him past the $3 million lifetime earnings marker and brought him over $10,000 in cashes for the week.
Joining 'brunovolks' in hitting new highs were fellow Brazilian Luis 'eduardogarla' Garla and Germany's 'orgi' both of whom officially made their first million in online earnings this week.
Gary 'quiditbear' Hassen Continues His Rankings Rise
Gary 'quiditbear' Hasson has been a staple in the Milestones column for weeks now, steadily grinding his way up the Worldwide Rankings ladder. This week he makes his debut in the top 25 at #23 after racking up nearly 500 PLB points for taking down the $530 Bounty Builder High Roller for $38,847.
In fact, it was a busy week for players hitting new career-highs in the rankings. Ten players found themselves hitting new rankings heights including 'rudinhos' who makes his debut in the top 100, checking in at #99. 'rudinhos' jumped 14 spots this week by making the most of his opportunities. He only recorded seven cashes this week but four of the were qualifying cashes bringing him over 383 PLB points, good enough check in as a top 100 player.
Career High Rankings In The Top 100