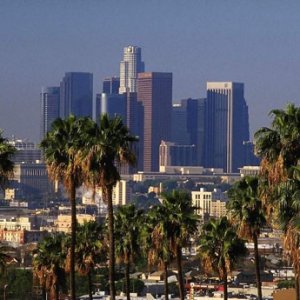 Earlier in the year, expectations were high that Californialawmakers would make online poker a reality in 2015. But, with the Golden State's gambling stakeholders at an impasse over a few key issues, analysts now believe that the prospect is slipping away. A letter recently sent to Assemblyman Reginald Jones-Sawyer by a powerful coalition of tribes does nothing to suggest these factions will find a compromise anytime soon.

Six tribes signed on to the letter, which was written in response to Jones-Sawyer's internet poker legislation, AB 167, introduced earlier this year. The bill would legalize the industry for those inside the state and does not include any bad actor language that would preclude PokerStars from becoming licensed. AB 167 would also allow horseracing tracks to enter the market with their own online poker offering.
The issue of the horse tracks and "bad actor" language are major points of contention among the state's gambling interests and are directly opposed in the tribes' letter. "While AB 167 is intended to legalize internet poker throughout California, it does so by expanding poker to horseracing facilities at the expense of tribal nations that have a demonstrated history of responsible gaming," the letter said.
The tribes also note that California residents have voted on several occasions "in support of tribal government gaming and have given overwhelming approval to a constitutional amendment granting Indian tribal governments an exclusive authority over Las Vegas-style gaming."
However, the majority of the letter's text is reserved for the coalition's steadfast belief that any Golden State online poker bill should include a "bad actor" clause. "It is crucial that any internet poker bill protect [the public] interest in order to instill public trust and confidence in the integrity, fairness, and legitimacy of state sanctioned internet poker," the letter continued.
Many believe that proponents of the "bad actor" clause are simply trying to restrict the competition that a well-known site like PokerStars would bring. AB 9, an internet poker bill introduced by Assemblyman Mike Gatto (pictured) late last year, includes such language and has been called a rehash of unsuccessful legislation by PokerStars and its supporters.
In the letter, the coalition cites the fact that some tribes have switched sides and joined PokerStars, thus reversing their view on "bad actor" language. "It bears emphasis that the tribes working with you on AB 167 were all formally and publicly in favor of the inclusion of a bad actor clause in internet poker legislation until they entered into a business relationship with one of those presumed violators and its successor corporation," it said.
Aside from Gatto and Jones-Sawyer's offerings, there are two more i-poker bills currently circulating in the state legislature. The parallel bills, introduced by State Senator Isidore Halland Assemblyman Adam Gray, contain vague language that will likely be amended later to reflect any compromise on which industry stakeholders can agree. But with both sides entrenched in their positions, online poker in California may have to wait.
Visit PocketFives' California poker community for the latest news and discussion from California players.
Want the latest poker headlines and interviews? Follow PocketFives on Twitterand Like PocketFives on Facebook.