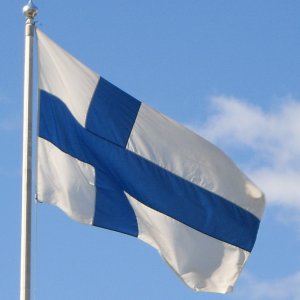 On the final Sunday in July, PocketFiver Beqwas part of a three-way chop of the PokerStars Sunday Million and bagged $158,000, the second largest amount given out. There were almost 7,000 entrants in the Sunday Million that week and Beq, who calls Finland home, recorded his largest online poker cash to date by a factor of five.

"I had two or three times the average stack most of the time in the beginning of the tournament," Beq told PocketFives in an exclusive interview. "When there were three tables left, I went quite short to 10 big blinds, but was able to double up with good hands. I had pocket aces five times during the tournament and won every time, mostly nice pots too. I started the final table in seventh place and got really good hands."
Paydays of $156,000, $158,000, and $162,000 were given out in the chop and Beq, who finished second officially, received about the same amount as second place was scheduled to make. He said, "Everybody agreed to it immediately while three-handed. There was a $40,000 difference between third place and second place, so I think it made sense, although one player was clearly weaker and was still quite happy to get it in light."
As far as his plans for the money, Beq said he wants to "continue avoiding real work" and told us that prior to playing poker full-time, he was studying finance: "I started playing quite a lot online in 2008. I didn't get a job after studies and other people, and even myself, weren't thinking poker would last this long. People are still asking me if I am really playing poker for a living."
He final tabled the Sunday Million last year for $31,000, his second largest online tournament score to date, and said he normally placates online No Limit Hold'em games as well as a few live tournaments. In the meantime, Beq is just a few thousand dollars shy of hitting a half-million dollars in winnings.
The Fin calls the 213,000-person city of Tampere, Finland (pictured), the country's most populated inland city, home. There are 545 registered PocketFivers from the European country who have combined for $46.5 million in winnings all-time and $2.7 million in the last three months.
As Beq put it, "People in Finland are rather open-minded. Of course, they may not at first know how much skill is involved, but it just takes some explaining. There is not much negative prejudice toward poker players and I guess it helps that it's not a very religious country."
By the way, his PocketFives user name is short for his PokerStars moniker, Bequipe. The Sunday Million runs weekly on PokerStars. If you don't have a PokerStars account, sign up through the links on PocketFives and get a 100% up to $600 deposit bonus and one free month of PocketFives Training with no signup fee. Click here to create your account.
Want the latest poker headlines and interviews? Follow PocketFives on Twitterand Like PocketFives on Facebook. You can also subscribe to our RSS feed.