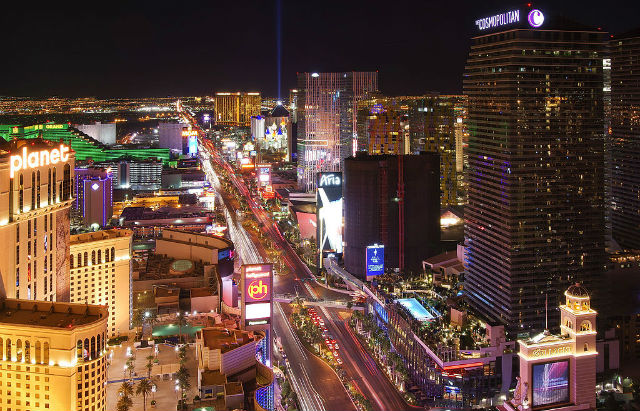 A bill introduced in the Nevada Assembly proposes the state lower the legal gambling age from 21 to 18, but gaming officials are quick to push back on such a change.
Republican Assemblyman Jim Wheeler submitted the proposal, Assembly Bill 86, at the request of a constituent when Nevada's legislative session opened Monday. When this proposal comes in front of the State Assembly's Judiciary Committee in the coming weeks, Wheeler said he's not sure what to expect in terms of the reception from his colleagues.

"I put it in to see what the feedback was," Wheeler said. "Feedback, quite honestly, has been about 50/50 [so far]. But I want to get more feedback from the Nevada Resort Association to see what their thoughts of it are and from the Gaming Commission. I haven't gotten that feedback yet."
But neither the Nevada Resort Association nor the Nevada Gaming Commission are interested in the proposal.
Virginia Valentine, President of the Nevada Resort Association, said she's "not aware of any compelling benefits" of lowering the gambling age and added that there's certainly some risk in doing so.
Absent of further information, Valentine said she couldn't support such a measure.
Tony Alamo, Chairman of the Nevada Gaming Commission, agreed with Valentine, saying he has no interest in the state seeking to lower the age to gamble.
He added there's been no discussion from industry leaders to implement such a change and, even if there were, it wouldn't be that simple to implement.
"Nowhere has anyone ever vocalized, whether a big or small gaming establishment, the want or the appetite of lowering the age from 21 to 18," Alamo said.
According to a report in the Las Vegas Review Journal, the proposal isn't necessarily new for Nevada.
The idea to lower the legal gambling age to 18 was floated by some state gaming regulators in 2008 after a lawyer raised the question during a gaming law conference. But the idea was quickly shot down by state lawmakers and never made it beyond an idea.
Throughout the country, a number of states already allow 18-year-olds to partake in some form of gambling, whether it be casino games, bingo, poker, or horse racing.