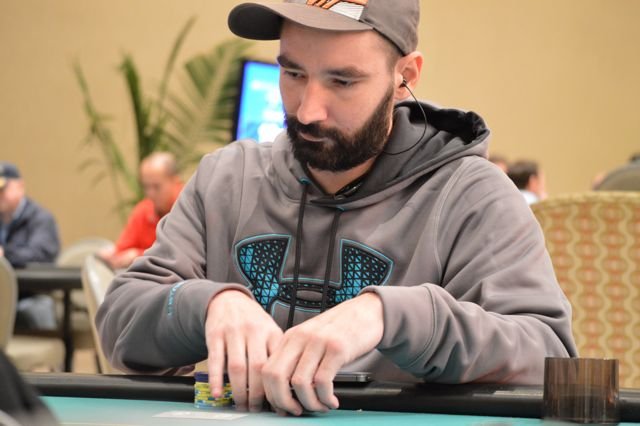 A lot can change in a month and it has in the PocketFives New Jersey Online Poker Rankings. Players have dropped, some farther than others, and players have risen, with the majority of that change occurring towards the middle of the top ten. That's because Michael 'JohnnyDrama' Haberman has held his spot atop those rankings as the calendar shifts into February, albeit by a much smaller margin than the last time these rankings were updated.

One of the main reasons Haberman has kept pole position on the rest of New Jersey is thanks to his two wins on WSOP.com in the middle of January. Haberman won the $2,500 NJ High-Roller on January 14th and followed that win with a 3rd place finish in the same event later that week. He wasn't done though, as he won the $5K Nightly on WSOP.com to finish that week off, earning just under $6,000 for his scores in that week alone.
That week-long stretch of success wasn't it though, as Haberman has been one of the most successful and consistent players throughout the New Jersey sites over the last few months. He's recorded over 45 top ten finishes over the last two months, in a wide variety of tournaments. That success put him well ahead of the rest of the field early this year but that field looks like they're starting to make a push to the top.
Last month, it was Jon 'itsmejon' Borenstein who was hot on Haberman's tail but after a month of nearly no online activity, compared to his high volume standards, he's fallen completely out of the New Jersey top 20. Borenstein's been on the live grind and won't be too upset with his ranking downslide, as he added $86,000 to his bankroll thanks to a 6th place finish in the 5,101 player $2,000,000 Winter Poker Open event held last month at Borgata.
So while 'itsmejon' falls, Keith 'donnysack' Donovan climbs and becomes the player closest to Haberman. Donovan is now just over 40 PLB points away from the top spot in New Jersey and that rise is mostly helped by Donovan's recent WSOP.com $30K Sunday Major win, a victory that netted him $9,391 and nearly 165 PLB points.
The uptick continued for players below Borenstein, as Yong 'ykwon17' Kwon moved up to the #3 slot. Kwon has nine podium finishes in 2016, including five wins, the biggest of which came in the January 12th $10K on WSOP.com. That win was good for just under $3,200 and someone who knows a little something about winning those $10K events is Daniel 'RedsoxNets5' Sewnig.
Sewnig has been crushing in 2016, with an insane amount of volume resulting in one of the best month-long stretches we've seen push himself into the #4 spot on the New Jersey rankings. Sewnig has 22 podium finishes over the last month with six outright wins, including three in the WSOP.com nightly $10K. He's now just shy of 150 PLB points behind New Jersey's leader 'JohnnyDrama', meaning that the next few weeks could and should only continue to shake up the leaderboard.
That shakeup seems to have already begun towards the bottom half of the top ten though, as Michael 'Gags30′ Gagliano has quickly moved himself into the #5 spot heading into February. Mike 'MikeyCasino' Azzaro has also moved himself into the top ten, with a complete list of the Garden State top ten listed below:
JohnnyDrama – 2,552.01
donnysack – 2,510.82
ykwon17 – 2,497.02
RedsoxNets5 – 2,399.31
Gags30 – 2,300.41
ol muggins – 2,264.33
Mergulas – 2,258.67
PocketProfits – 2,194.44
No_Xcape – 2,161.60
MikeyCasino – 2,160.60