The state of Californiais considering a new bill that would allow its citizens to participate in a state-regulated online poker market. Introduced earlier this week by California Assemblyman Mike Gatto (D – Los Angeles, pictured), the bill, known by AB 9 or "The Internet Poker Consumer Protection Act of 2015," has been marked at this point with an "urgency" status, which means that if two-thirds of the California Assembly and the Senate vote in favor of it, it would immediately go into law without having to go to Governor Jerry Brown for his signature.

In an interview with Matthew Kredell of PokerNews, Gatto stated that he believes his bill is the one that can get through the logjam in the halls of Sacramento. "I think we have a proposal that can unite all the various groups that were not previously united," Gatto stated. "We have a lot of the same language from last year, but what I think makes our bill special is a regimen for weeding out money laundering, guaranteeing foot traffic to casinos, and expanding the number of parties who will be able to participate in the marketplace."
Gatto's bill is very similar to what was introduced earlier this year by another member of the State Assembly. Reginald Jones-Sawyer (D – Los Angeles), who has been a longtime advocate of online poker in California, previously introduced legislation in the governing body, but has yet to have success getting it to a vote. Jones-Sawyer was expected to put through another online poker bill this month also, but it is unknown whether he will drop his efforts and back Gatto's bill or continue with his version of legislation.
AB 9 looks to be very similar to a proposed draft of a bill that 13 of California's Indian tribes supported this summer. The bill still has a "bad actor" clause in it, stating that a license should not be granted to "entities and persons who knowingly engaged in unlawful internet gaming after December 31, 2006."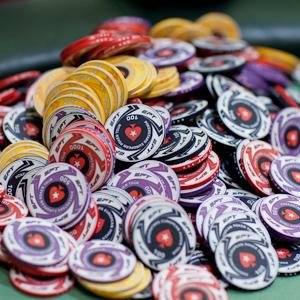 The bill adds that a company that "[knowingly] purchased or otherwise acquired data for use in connection with internet poker in the state bears directly on the applicant's suitability and must be considered in any determination whether to license that applicant."
AB 9 goes on to say that any "person or entity" that "has purchased or acquired the covered assets of any entity [previously described]" would be denied licensing. This means that the 800-pound gorilla in the room, PokerStars, would likely not only be prohibited from participating in a California market, but its new owner, Amaya Gaming, would also not be allowed to use the PokerStars software, its mailing lists, or other associated assets.
Details of AB 9 show that licensing for California online poker sites would be for 10 years and require a one-time fee of $5 million and undetermined yearly fees and taxes. Playing on "unauthorized" sites would be criminalized under AB 9 and deposits would have to be made at a physical location, either a card room or an Indian tribe's casino that is offering online poker, rather than through an online transaction.
Revenues generated by the regulated California online poker industry would go into a special fund, the "Internet Poker Fund," which would be handed out to problem gambling organizations and other unspecified measures.
Kept out of the legislation is any language regarding the California horse racing industry, which desperately wants to get into the game, but Gatto isn't looking to shut them out. In the PokerNews interview, Gatto told Kredell that he is "open" to changes in AB 9. "I've always been a fair legislator," he said, "and we will work with a lot of different participants. This is an opportunity for everybody to make lots of money."
Want the latest poker headlines and interviews? Follow PocketFives on Twitterand Like PocketFives on Facebook. You can also subscribe to our RSS feed.