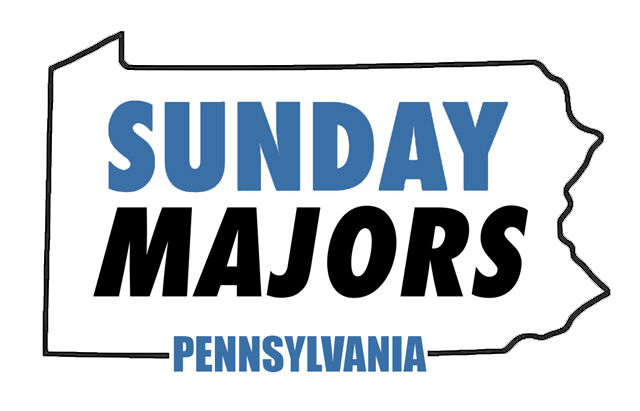 Just two weeks into the new year, two players have emerged as rising stars on the Pennsylvania online poker scene for 2020 after taking down Sunday Majors in back-to-back weeks.
Last week, 'deadtosolve' kicked off the year by winning the PokerStars PA Sunday Special and 'Allin1out' took down the Sunday High Roller. Both players repeated those feats on Sunday, with each of them beating out a substantially larger field to do so.
One week after falling 42 entries short of making the $100,000 guarantee, the Sunday Special put on a Kansas City Chiefs-like comeback, seeing a 115-player increase and beating the guarantee by over $6,700. It wasn't the only marquee event to see a massive turnaround.
'deadtosolve' topped the Sunday Special to earn $8,267.91 – a $1,016 bump over last week. Runner-up 'lapa2612ram' had to settle for $5,999.88 while 'BDGEJLM' picked up a $4,353.12 score for coming in third place.
Meanwhile, 'Allin1out' beat 85 other entries in the $250 High Roller to take home $4,818.17. Runner-up 'and_porter' picked up $3,561.42 and 'Great Daneo' rounded out the podium finishers with a $2,632.51 score.
The first player to win a Sunday Major this week was 'aldrich801' who topped the 414-entry field in the $30 Sunday Warm-Up for $2,034.83. Coming in one spot short of victory earned 'Paul 0akley' $1,491.42 while 'iwasalladream' banked $1,093.21 for coming in third.
The Sunday Storm had 622 entries with '10_8dd' outlasting all of them to win $979.85. 'NaigoPA' won $682.39 as the runner-up and 'FatBastard62' ended up with $475.47 for being the third place finisher.
The last Major on the schedule was the only one with an overlay. The $50 Sunday Supersonic had a total of 105 entries, falling just two spots shy of making the $5,000 prize pool. 'TexasFoldem829' beat 'tobykeith121' heads-up to win $1,155.74. After coming in third place in the Sunday Special last week, 'tobykeith121' had to settle for $855.38 as the second-place finisher while 'RUNit1nce82' pocketed $633.11 for finishing third.
PokerStars PA $30 Sunday Warm-Up
414 entries (297 entries, 117 re-entries)
$11,302.20 prize pool
aldrich801 – $2,034.83
Paul 0akley – $1,491.43
iwasalladream – $1,093.21
craigejr1 – $801.32
Lirek154 – $587.36
hviking31 – $430.54
Wigg4 – $315.58
$urf&Turf – $231.32
ChrundleTheGr8 – $169.55
PokerStars PA Sunday $10 Storm Six Max
622 entries (436 entries, 186 re-entries)
$5,660.20 prize pool
10_8dd – $979.85
NaigoPA – $682.39
FatBastard62 – $475.47
letsgoislanders – $331.29
money87mesk – $230.83
jpfree34 – $160.84
PokerStars PA Sunday $100 Sunday Special
509 entries (350 entries, 159 re-entries)
$46,726.20 prize pool
deadtosolve – $8,267.91
lapa2612ram – $5,999.88
BDGEJLM – $4,353.12
hbekanich – $3,159.78
Trevayame – $2,293.05
Rudi1414 – $1,664.06
HipsterDoofus – $1,207.61
LemonCake122 – $876.36
SteveS639 – $635.97
PokerStars PA Sunday $250 Sunday High Roller Six Max
86 entries (59 entries, 27 re-entries)
$20,038 prize pool
Allin1out – $4,818.17
and_porter – $3,561.42
Great Daneo – $2,632.51
DMac8822 – $1,945.88
joebrennen – $1,438.34
AzzJack#28 – $1,063.19
PokerStars PA Sunday $50 Sunday Supersonic
105 entries (88 entries, 17 re-entries)
$5,000 prize pool ($65 overlay)
TexasFoldem829 – $1,155.74
tobykeith121 – $855.38
RUNit1nce82 – $633.11
SugarDaddyPA – $468.59
keller22687 – $346.83
burton439 – $256.70
Undefeatedz – $190.00
iamafarmer – $140.63
Great Daneo – $123.34