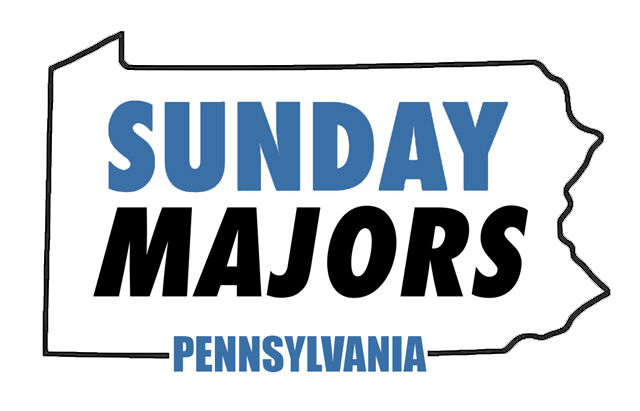 One week after two Pennsylvania players posted historic back-to-back Sunday Majors victories, a new set of victors emerged on PokerStars PA for the first time in 2020.
Last week, 'deadtosolve' posted a second consecutive victory in the $100 Sunday Special. This week, 'king12929' beat out 474 other players to win $7,761.44. Runner-up 'u_bet_i_raise86' ended up with a $5,688.88 payday while 'Paul 0akley' earned $4,169.93 for coming in third place.
One of Pennsylvania's top players emerged victorious in the Sunday High Roller. PACOOP High Roller champ 'fubadbeatbob' topped the 70 player field in the $250 Sunday High Roller to win $4,818.32. Coming one spot short of victory earned 'Honeyjawn U' $3,313.31. 'Paul 0akley' posted his second third-place finish on the day for $2,278.42.
The day began with '150lariat' beating out the 453 player field in the $30 Sunday Warm-Up for $2,226.58.
'HodorHodorHodor' won $908.87 after the final three players in the $10 Sunday Storm agreed to a deal. The tournament had 643 entrants for a $5,851 prize pool.
The day wrapped up with 'nguyeniing' winning the $50 Sunday Supersonic by outlasting 127 other players for a $1,314.49 score.
PokerStars PA $30 Sunday Warm-Up
453 entries (327 entries, 126 re-entries)
$12,366.90 prize pool
150lariat – $2,226.58
Phishfan717 – $1,631.93
jace15076 – $1,196.20
RJCMONEY – $876.81
WinninForALivin – $642.70
MDeals – $471.09
W8tngonrvr140 – $345.31
Fizzle1010 – $253.11
shutdafkupdonny – $185.53
PokerStars PA Sunday $10 Storm Six Max
643 entries (446 entries, 197 re-entries)
$5,851.30 prize pool
HodorHodorHodor – $908.87*
dusterdav155 – $548.97*
laundryday1 – $752.13*
DirtCheapDanny – $342.48
xXPsylockXx – $238.63
Dyska21 – $166.27
PokerStars PA Sunday $100 Sunday Special
475 entries (350 entries, 158 re-entries)
$43,605 prize pool
king12929 – $7,761.44
u_bet_i_raise86 – $5,688.88
Paul 0akley – $4,169.93
Schwibbs1 – $3,056.55
ChrundleTheGr8 – $2,240.44
AllinWithAJoff – $1,642.24
Tommygunz257 – $1,204.75
richardsonn21999 – $882.35dd
PokerStars PA Sunday $250 Sunday High Roller Six Max
70 entries (45 entries, 25 re-entries)
$16,310 prize pool
fubadbeatbob – $4,818.32
Honeyjawn U – $3,313.31
Paul 0akley – $2,278.42
Eckardt31 – $1,566.77
DanGeezy2303 – $1,077.39
ZBIRD1 – $740.88
PokerStars PA Sunday $50 Sunday Supersonic
128 entries (93 entries, 35 re-entries)
$6,016 prize pool
nguyeniing – $1,314.49
plo_head – $974.73
pilawshark1627 – $722.85
keithdublin – $536.05
6KeepEmLow4 – $397.53
AllinWithAJoff – $294.80