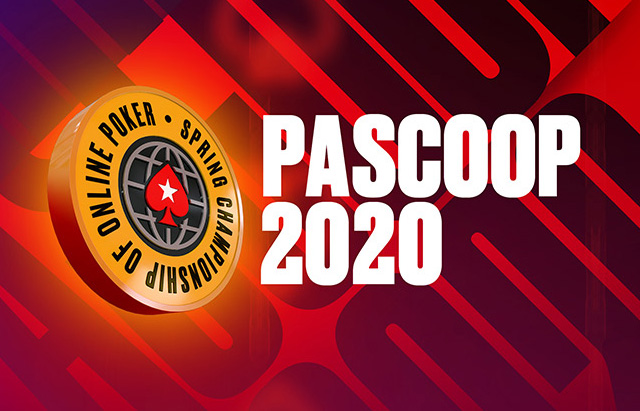 For the second day in a row, the Pennsylvania Spring Championship of Online Poker action was highlighted by a player winning their second title of the series.
'CleggsOnGG' outlasted the rest of the 723-entry field in Event #41-H ($100 Six Max Deepstack NLHE) to take home $11,287.42. Runner-up 'WheresTobias' had to settle for a close call and $7,864.50 while third place finisher 'NoamSayng' earned $5,479.76. One week ago, 'CleggsOnGG' won Event #22-H ($100 No Limit Hold'em) for $9,498.70. Back in December, 'CleggsOnGG' managed 18 cashes during the inaugural Pennsylvania Championship of Online Poker.
Event #41-L ($10 Six Max Deepstack NLHE) had 1,892 entries with 'thpinal' beating all of them to add $2,587.01 to their bankroll.
'tjl5124' beat 'keller22687' heads-up to win Event #42-H ($150 Eight Max NLHE PKO) for $4,038.36 and another $5,451.85 from collected bounties. 'keller22687' wound up with $4,038.19 and just $481.60 in bounties. 'BirdBrain64' finished third for $2,606.92 and another $2,020.47 in bounties.
'RyanMcCarroll' won $1,156.21 and $997.01 from bounties for winning Event #42-L ($15 Eight Max NLHE PKO).
The final High level ZOOM event on the PASCOOP schedule, Event #43-H ($75 Zoom NLHE Turbo), drew 416 entries for a $28,392 prize pool. 'Taytertoz' won it for a $5,111.63 score while 'TeamVillage' and 'DickyJohnson31' won $3,746.59 and $2,746.24 respectively for their second and third place finishes.
'Easie-Go' won Event #43-L ($7.50 Zoom NLHE Turbo) for $1,022.33.
Event #41-H: $100 Six Max Deepstack NLHE
723 entries
$66,371.40 prize pool
CleggsOnGG – $11,287.42
WheresTobias – $7,864.50
NoamSayng – $5,479.76
HotEuroWife – $3,818.15
Danieldanielson – $2,660.38
ChrundleTheGr8 – $1,853.68
Event #41-L: $10 Six Max Deepstack NLHE
1,892 entries
$17,217.20 prize pool
thpinal – $2,587.01
PHOn0menal – $1,801.29
Erradicater – $1,255.09
SleazyAmishGirl – $874.51
cmizz13 – $609.33
pixelfluffy – $424.57
Event #42-H: $150 Eight Max NLHE PKO
366 entries
$50,398.20 prize pool
tjl5124 – $4,038.36 + $5,451.85
keller22687 – $4,038.19 + $481.60
BirdBrain64 – $2,606.92 + $2,020.47
TheBigSlick74 – $1,960.44 + $464.40
shutdafkupdonny – $1,474.27 + $698.75
SammmyTheTank – $1,108.67 + $486.98
alicemayipa – $833.73 + $294.55
TheDirtyLenny – $626.97 + $799.80
Event #42-L: $15 Eight Max NLHE PKO
1,240 entries
$16,926 prize pool
RyanMcCarroll – $1,156.21 + $997.01
MrBlueSky777 – $1,155.38 + $342.34
danboice – $706.68 + $74.28
DIEZAL801458 – $513.52 + $55.04
Hoot Ur Loot – $373.16 + $250.33
Layer of Schist – $271.16 + $67.04
Schmuckersville – $197.05 + $151.09
AdamofEternia – $143.19 + $178.93
Event #43-H: $75 Zoom NLHE Turbo
416 entries
$28,392 prize pool
Taytertoz – $5,111.63
TeamVillage – $3,746.59
DickyJohnson31 – $2,746.24
DrunkDrewbie – $2,012.99
shutdafkupdonny – $1,475.51
usmc2doc13 – $1,081.55
Honeyjawn U – $792.77
GGR708 – $581.09
Event #43-L: $7.50 Zoom NLHE Turbo
914 entries
$6,114.66 prize pool
Easie-Go – $1,022.33
drbabyface- $734.16
iamag83 – $527.87
dapokerkid19 – $379.54
OPA357 – $272.89
patrio7s12 – $196.21
PorscheMCM – $141.07
gvillian03 – $101.43