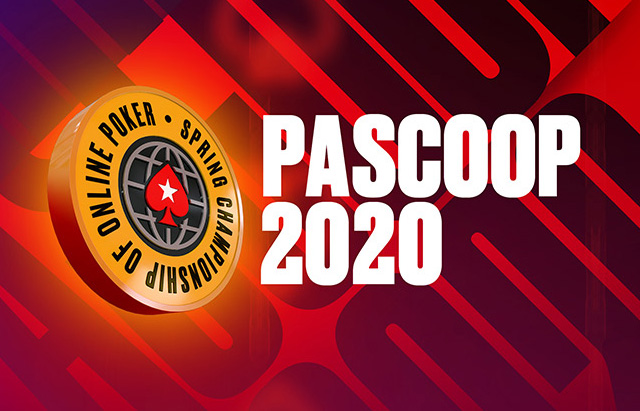 In the relatively short history of PokerStars PA, there may be no player more dominant than 'deadtosolve'. Along with back-to-back Sunday Special victories in early 2020, 'deadtosolve' has also won the Sunday High Roller and 10 cashes in
the first Pennsylvania Championship of Online Poker. On Tuesday, they added a Pennsylvania Spring Championship of Online Poker title that resume.
'deadtosolve' outlasted 481 other entries in Event #33-H ($200 Super Tuesday NLHE) to win $14,030.63. Finishing one spot behind them earned 'NEWLIFE919' a $10,284.14 payday while 'SleazyAmishGirl' took third place for $7,538.25.
Event #33-L ($20 Mini Super Tuesday NLHE) had 1,347 entries with 'Febbo1' outlasting all of them to earn $3,822.47.
The other event on Tuesday's slate was Event #34-H ($75 Eight Max NLHE Turbo PKO) which had 357 total runners. Another highly decorated player, 'wolfofbrdst' took it down for $1,952.50 plus another $2,546.16 collected from bounties. The final bounty was 'CallYourMommy' who finished second for $1,952.29 and $676.10 in bounties. Third place went to 'Ur Donezo' for $1,260.34 and just $17.05 from bounties.
The Low version of the event, Event #34-L ($7.50 Eight Max NLHE Turbo PKO) went to 'samy5555327' for $377.21 and another $295.73 in bounties.
Event #33-H: $200 Super Tuesday NLHE
419 entries
$77,934 prize pool
deadtosolve – $14,030.63
NEWLIFE919 – $10,284.14
SleazyAmishGirl – $7,538.25
HotEuroWife – $5,525.52
rrobmsm1992 – $4,050.19
SDotRog – $2,968.77
fishfree23 – $2,176.10
UnitedWeZag – $1,595.07
5BETCHET – $1,169.18
Event #33-L: $20 Mini Super Tuesday NLHE
1,347 entries
$24,515.40 prize pool
Febbo1 – $3,822.47
InFolesWeTrust – $2,773.15
realbigtymer – $2,012.47
MiamiVice888 – $1,460.45
robertbuf510 – $1,059.85
cwbaseball2586 – $769.13
WiseBell – $558.15
H@nShotF1rst – $405.05
All4Peaches – $293.94
Event #34-H: $75 Eight Max NLHE Turbo PKO
357 entries
$24,365.25 prize pool
wolfofbrdst – $1,952.50 + $2,546.16
CallYourMommy – $1,952.29 + $676.10
Ur Donezo – $1,260.34 + $17.05
dave3pele3 – $947.79 + $499.23
octobersky2345 – $712.74 + $313.82
fubadbeatbob – $535.99 + $332.45
DJHSMHBDH – $403.07 + $431.59
and_porter – $303.11 + $328.22
Event #34-L: $7.50 Eight Max NLHE Turbo PKO
785 entries
$5,251.65 prize pool
samy5555327 – $377.21 + $295.73
Clementine101 – $376.65 + $192.64
hjseig – $234.85 + $145.65
TrappyDappy78 – $172.75 + $23.80
5plashw8ter – $127.07 + $59.82
wenger4ev214 – $92.47 + $136.43
stoopman9276 – $68.75 + $16.79
cbranchen07 – $50.57 + $32.41