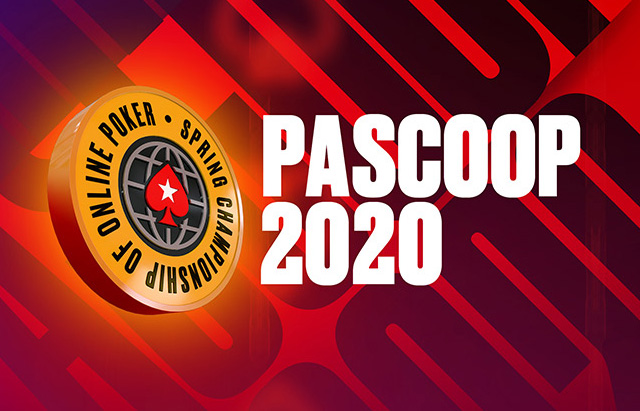 Friday's PokerStars Pennsylvania Spring Championship of Online Poker schedule was highlighted by the only 8-Game mixed events of the series.
Event #20-H ($200 8-Game) had 120 entries to build a $22,320 prize pool and easily surpass the $15,000 guarantee. The final two players made a deal with 'jshultz929' earning $5,248.71 and the title while 'imbadbuturworse' had to settle for $4,460.49 as the runner-up. Third place finisher 'keller22687' went home with $2,901.60.
'X2Time' pocketed $1,552.98 for winning Event #20-L ($20 8-Game).
The other events on Friday's schedule nearly doubled the posted guarantees. Event #21-H ($150 NLH Turbo PKO), which had a $22,000 guarantee, brought in 215 entries for a $43,375.50 prize pool while Event #21-L ($150 NLH Turbo PKO), with a $7,500 guarantee, had 1,067 entries for a $14,564.55 prize pool.
'ninelinebind' won Event #21-H for $3,887.11 and collected $4,816.00 in bounties. Dionysus1888 finished in second place for $3,886.94 and $348.30 in bounties. Third place finisher 'tobykeith121' had to settle for $2,498.19 and $928.80 in bounties.
'thewhitesmith' picked up an outright victory in Event #21-L for $1,022.19 and another $949.27 in bounties.
Event #20-H: $200 8-Game
120 entries
$22,320 prize pool
jshultz929 – $5,248.71*
imbadbuturworse – $4,460.49*
keller22687 – $2,901.60
AndrewYang2020 – $1,897.20
etrade755 – $1,450.80
h0kiehustler – $1,004.40
Event #20-L: $20 8-Game
449 entries
$8,171.80 prize pool
X2Time – $1,552.98
Brother Justin – $1,144.05
Crete Tea – $837.60
LelandGaunt38 – $572.02
GasStationBob – $408.59
joshmcf89 – $261.49
Event #21-H: $150 NLH Turbo PKO
315 entries
$43,375.50 prize pool
ninelinebind – $3,887.11 + $4,816.00
Dionysus1888 – $3,886.94 + $348.30
tobykeith121 – $2,498.19 + $928.80
HeaterISreal – $1,873.38 + $900.85
The168 – $1,404.83 + $387.00
realbigtymer15 – $790.00 + $817.00
Lerxst027 – $592.41 + $692.30
Mighty Mittens – $444.24 + $249.40
Event #21-L: $15 NLHE Turbo PKO
1,067 entries
$14,564.55 prize pool
thewhitesmith – $1,022.19 + $949.27
dgibbs02 – $1,021.53 + $230.50
justink717 – $656.55 + $287.80
AL DEPANTZYA – $492.34 + $93.66
MisterMeowgee – $369.20 + $42.93
twaddlini1 – $276.86 + $45.48
totalnugs25 – $207.62 + $192.79
rench..Toast – $155.69 + $257.84
MyGfLovesMe – $116.75 + $130.37