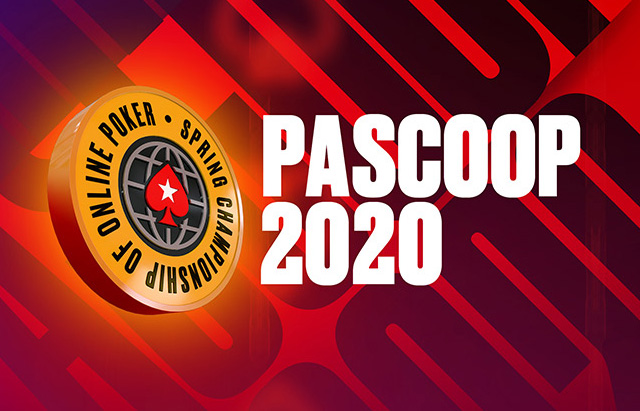 Way back on the opening weekend of the PokerStars Pennsylvania Spring Championship of Online Poker, 'simonlevy98' topped a 348-entry field to win Event #6-H ($150 NLHE PKO) for a little more than $10,000. On Friday, they added another PASCOOP title to their collection and another $4,323.84 to their bankroll.
'simonlevy98' beat 536 other entries in Event #39-H ($50 Six Max Turbo Fast Friday SE) for that $4,323.84 score. 'Dionysus1888' had to settle for $3,012.32 and their third runner-up PASCOOP finish. Third place went to 'ecerille' for $2,098.90.
'M_str8_Bluff' outlasted 921 other entries in Event #39-L ($5 Six Max Turbo NLHE) and earned $690.00.
'5BETCHET', who already has Pennsylvania Championship of Online Poker title from December, added a PASCOOP title by shipping Event #40-H ($100 Hyper-Turbo PKO) for
$2,005.09 and $3,206.83 another worth of bounties. The win came after the final three players agreed to a deal. Runner-up 'rarecongle' pocketed $2,084.16 and $997.48 in bounties while 'NeillyAA74' came in third for $1,855.97 and $480.95.
The Low version of the tournament, Event #40-L ($10 Hyper-Turbo PKO), drew 666 runners with 'wizwit1' topping all of them to earn $462.62 and $419.53 in bounties.
Event #39-H: $50 Six Max Turbo Fast Friday SE
537 entries
$24,433.50 prize pool
simonlevy98 – $4,323.84
Dionysus1888 – $3,012.32
ecerille – $2,098.90
blankface777 – $1,462.46
WHATWHYNO – $1,019.00
raz344ctsg – $710.01
Event #39-L: $5 Six Max Turbo NLHE
922 entries
$4,195.10 prize pool
M_str8_Bluff – $690.00
joytoujours – $480.33
rednapoleon55 – $334.68
Jrekdor – $233.19
kmudge – $162.48
Indifference570 – $113.21
Event #40-H: $100 Hyper-Turbo PKO
284 entries
$26,980 prize pool
5BETCHET – $2,005.09* + $3,206.83
rarecongle – $2,084.16* + $997.48
NeillyAA74 – $1,855.97* + $480.95
NotGi1-t – $1,079.92 + $408.94
NickGeoo – $808.35 + $325.07
FenixDeNoche – $605.08 + $255.31
alexfens10 – $452.92 + $118.76
#1painter405 – $339.02 + $178.13
Event #40-L: $10 Hyper-Turbo PKO
666 entries
$6,260.40 prize pool
wizwit1 – $462.62 + $419.53
chippillager44 – $462.09 + $62.58
Clevalev – $287.34 + $136.79
white3303223 – $211.00 + $142.08
corbin2317 – $154.94 + $137.96
Paratroop652 – $113.77 + $155.73
jdime0523 – $83.54 + $40.96
jcole71188 – $61.35 + $80.47