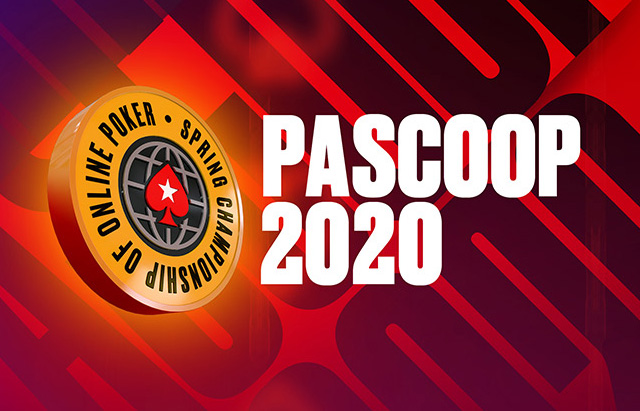 One week after four players chopped up the largest Thursday Thrill in PokerStars PA history as part of the Pennsylvania Spring Championship of Online Poker, 'tlamb43' earned an outright victory for winning an even bigger Thrill.
Beating out 365 other players, 'tlamb43' earned the PASCOOP title and $5,921.88 from the prize pool while picking up an additional $6,520.45 from bounties. 'fan_buzgon' had to settle for $5,921.58 and $2,266.51 in bounties while third place finisher 'toggamzzz' walked away with $3,805.89 and $1,066.59 in bounties.
This week's Thursday Thrill had 366 entries for a $68,076 prize pool which beat out last week's record-setting 285 entry field and $66,405 prize pool.
'MrChillibin' topped the 1,469-entry field to win Event #37-L ($20 NLHE Mini Thrill SE PKO) for $1,729.24 and $1,699.67 in bounties.
Thursday's slate also included the only Stud variant tournament on the PASCOOP schedule. 167 entries pushed the Event #38-H ($100 Seven Card Stud Hi-Lo) prize pool to $15,055.20. Beating all of them earned 'PhillyScum' a $3,274.57 score. Runner-up 'Swanny1806' had to settle for $2,333.55 while 'Ur Donezo' came in third for $1,806.62.
The Low version of the event, Event #38-L ($10 Seven Card Stud Hi-Lo) went to 'MagicGardens' for $702.32.
Event #37-H: $200 NLHE Thursday Thrill SE PKO
366 entries
$68,076
tlamb43 – $5,921.88 + $6,520.45
fan_buzgon – $5,921.58 + $2,266.51
toggamzzz – $3,805.89 + $1,066.59
Malignant88 – $2,854.01 + $830.46
simonlevy98 – $2,140.21 + $692.06
akazy95 – $1,604.92 + $333.13
ThiccRick – $1,203.52 + $459.20
crazyp10 – $902.51 + $360.38
iOwnzLM – $676.79 + $495.51
Event #37-L: $20 NLHE Mini Thrill SE PKO
1,469 entries
$26,735.80
MrChillibin – $1,729.24 + $1,699.67
TheGolfPro3 – $1,728.72 + $251.97
drbabyface – $1,111.07 + $259.00
anotirriP – $833.18 + $353.81
KnightsofNight – $624.80 + $108.92
Homie Sr – $468.53 + $111.33
LCB-Karma – $351.35 + $245.78
fish_stixx12 – $263.47 + $114.89
WuTangFinancial – $197.57 + $302.61
Event #38-H: $100 Seven Card Stud Hi-Lo
167 entries
$15,055.20
PhillyScum – $3,274.57
Swanny1806 – $2,333.55
Ur Donezo – $1,806.62
Badbeat2315 – $1,279.69
hefnerrrr – $828.03
MortySmith18 – $677.48
Pop1776 – $526.93
Gr8.2b.in.PA – $414.01
Event #38-L: $10 Seven Card Stud Hi-Lo
406 entries
$3,694.60
MagicGardens – $702.32
coach799 – $517.24
minoowteeth100 – $379.06
RvRaptor – $277.09
AbigailJackson – $184.73
sonnie2020 – $129.31
Poppy7704 – $92.36
etrade755 – $72.89