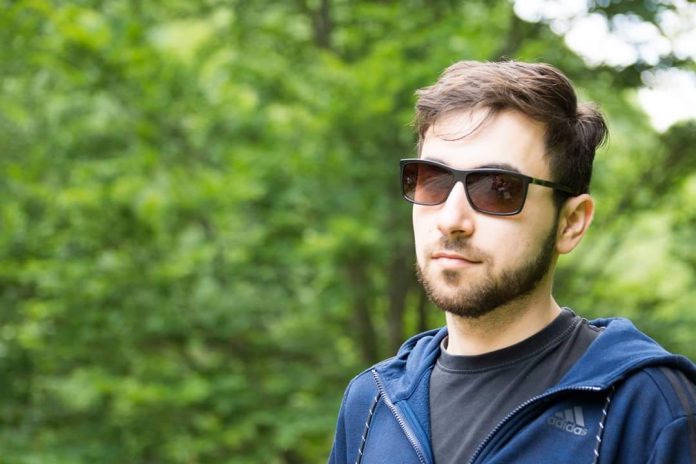 Romanian professional poker player Paul 'behindme93' Jurcuta was not seeing results.
At least not the results he thought he was capable of. For years the small-to-mid stakes grinder had been dedicated to studying the game, putting in the volume and working his way up from the small stakes.
Despite all his hard work, the results he expected of himself just weren't materializing. Even so, he knew he was getting better and his determination to improve never wavered.
"You have to trust in yourself," Jurcuta said. "It's very important these days in poker because the game is a lot harder. People are progressing really fast and the game is changing. And if you don't constantly study and believe in yourself, it's very hard. I think these days mentally it's very important to be strong. I said it all the time 'It's OK, I will win.' It was only a matter of time."
That time for Jurcuta came on October 28.
Jurcuta, only days after winning the PokerStars Mini Thursday Thrill for a then career-high cash of over $12,000, capitalized on the largest opportunity of his career. He won the PokerStars Sunday Million for $131,000.
"That was the dream when I started playing poker. I watched the Sunday Million and was like…woah…I wanna win this, you know?" Jurcuta said.
Jurcuta's poker journey is like many before him. Now 25 years old, he started playing online at age 18. He would grind $1 90-man SNG's and almost immediately found some success.
"I realized I can make money from poker, you know?" Jurcuta recalled. "I was making money in high school. My parents could not give me a lot of money and to make $50 a week in high school it's big, in Romania I mean, it's big."
You know what happened next, his college career came to a crossroads it was either poker or his Electrical Engineering degree.
"I had to choose between poker an college and I chose poker," he said. "It's because of a lot of reason but it was my dream, you know? And after I really started dedicating time to studying, I had some scores. I had some money."
He had some help along the way, including picking up a backer that would help him out so he could make sure he could at least make enough money to live. Of course, he had to tell his parents that he was dropping out of school and while they are supportive of him now, at the time it was a hard transition. According to Jurcuta, poker isn't as well known in Romania as in other parts of the world.
"Who knows poker, knows poker, right? But who doesn't know poker, it's like gambling. They look at you like one day maybe you will steal money from home and go play, you know stuff like that. Like an addiction," Jurcuta says. According to Jurcuta, poker doesn't have really have a good reputation in Romania. "But I think it's growing. But when I tell people I play poker full time, they look at me very strange."
Those strange looks do not deter Jurcuta who made the transition to playing full time three years ago. In his time after leaving college, he was grinding, making enough to live, and patiently waiting for his time to come.
"I was very focused on the [Sunday Millions]. I really liked how I played, I made a lot of bluffs and exploited people when I could. When I saw an opportunity, you know? It worked. Of course, I had luck. Whoever says that he won a tournament on all skill is lying," he recalled. "It was flowing. The last thirty-six players I opened all the tables. I scanned all the players and watched all the hands. You know, getting some info from everything you can. Then the last two tables were very interesting because I [was seated with] 'Veeea'. You know, 'Veeea', the player?"
Veeea. Sitting across from Jurcuta was the former #1-ranked player in the world. The Russian tournament crusher has over $8 million in career online earnings and is generally considered on the of the best online players in history.
"He's very good and very aggressive," Jurcuta said. "He presumed that he could put really good pressure on me and it's a good presumption. [Veeea] saw this guy with $40K profit in his life and for him, it's a very low average. He was very, very aggressive with me and I started playing slow plays against him and it really worked."
Jurcuta reached back into everything he had learned over his career. And all those times that the results didn't come didn't stop him from playing his best poker when the pressure was on the most.
He battled toe-to-toe with 'Veeea' and emerged victorious. 'Veeea' ended up finishing in third place for over $71,000 while Jurcuta went on to chop heads-up for $111,000 and take home the additional $20K they left in the middle.
"After I won the tournament, I was more happy about how I played against him," he said. "I was proud of myself, you know?
"I really needed it in my career, something like this. It was very helpful mentally and, of course, the money is very important. In Romania, it's a lot of money. I can buy an apartment or something like that."
Jurcuta, of course, hopes that his breakout win is the beginning of something special. Perhaps taking shots at some bigger buy-ins during the larger series like WCOOP and SCOOP and becoming a regular in some of the larger weekly mid-stakes tournaments. And whether or not he makes it back to the final table of the Sunday Million Jurcuta has learned that, above all, sometimes in poker, the journey really is the destination.
"I've learned a lot in poker. Like in life that you have to accept the things you cannot control. You can't control if you have a bad beat or not. Like it's not up to you. In life, it's pretty much the same. All the time I compare poker with life. There are some deep levels of how this thing works, you know?
"It's a very nice journey for me. I love it. Poker gave me a lot of time to study myself, to know myself a little bit better. And I love poker for that thing that gave me this opportunity."