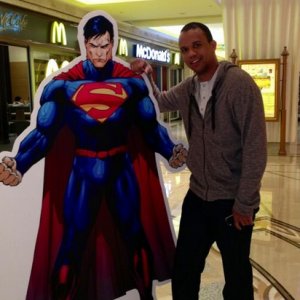 It took a couple days, but Wei Seng "Paul" Phua and his son, Darren Phua, were finally released from federal custody on bail Monday after being detained for about two days. While it appears that they are certainly still in a heap of trouble, they have a couple deep-pocketed friends to thank for their current freedom.

—
PocketFives' news coverage is brought to you by Betsson Poker, a leading global online gaming provider. Betsson Poker is available on Mobile and offers regular promotions to live events around the world along with great bonuses and competitions. Play nowfor a chance to win the a Dream Holiday with the Grand Poker Adventures throughout 2014!
—
Ten-time World Series of Poker bracelet winner Phil Ivey (pictured) put up the $500,000 bond required for Darren Phua as well as another $500,000 for father Paul. Andrew good2cu Robl contributed the other $1.5 million for Paul's release.
According to the Las Vegas Review-Journal, Tom "durrrr" Dwan also came to the Phua's aid. Present at the time the Phuas were arrested earlier in July, Dwan signed an affidavit in which he questioned the tactics the agents used when apprehending the two men. He also supported them during their first court appearance.
Though Ivey and Robl contributed the entire $2.5 million needed to get the Phuas out from behind bars while their case proceeds, and Paul's $48 million Gulfstream jet was held to prevent him fleeing the country and neither Paul nor Darren was initially released. Detained by US Immigration and Customs Enforcement for possible deportation, the Phuas had to wait while their lawyers got to work.
"Our clients have complied with every condition set by a Federal judge for their release," Phua attorney David Chesnoff told the Review-Journal. "We have repeatedly attempted to contact ICE authorities, who have not responded. We are going to take further legal steps."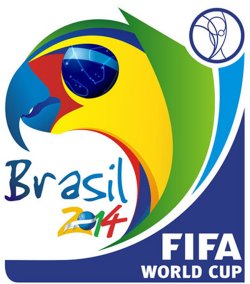 Paul and Darren Phua were finally released Monday after around 48 hours. The 50-year old Phua, his son, and six other defendants were apprehended by FBI agents on July 13 on suspicion of operating an illegal sports betting ring. In the criminal complaint, investigators say that over $360 million in World Cup bets alone ran through the gambling ring.
Paul, who the FBI alleges is a "high-ranking member of the 14K Triad," was arrested with more than 20 others on June 18 in Macau for a similar illegal sports betting operation also revolving around the World Cup. He was soon released on bail and, according to the criminal complaint, flew to Las Vegas, where he setup shop in three Caesars villas.
Around June 22, the complaint alleges, Phua and his colleagues requested high-speed internet service and an unusually large supply of computer equipment for the villas, all assumed to have been used in the resumption of the World Cup betting business. Investigators say that the group used the Asian online betting sites IBCBET, of which Paul Phua allegedly owns part, and SBOBET.
Paul and Darren Phua are under house arrest at the home of a friend in Las Vegas.
Ivey has also said he is willing to put up $1 million towards the bail of two other defendants, Seng Chen "Richard" Yong and his son, Wai Kin Yong. Both sometimes play in the famous high-stakes poker games in Macau.
Want the latest poker headlines and interviews? Follow PocketFives on Twitterand Like PocketFives on Facebook. You can also subscribe to our RSS feed.