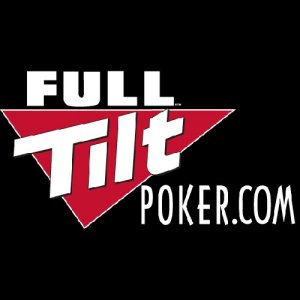 The latest update for US players with disputed Full Tilt Pokerclaims comes from Poker Players Alliance(PPA) Executive Director John Pappas, who provided an update to PocketFives on Monday about the latest round of distributions in this forum thread.

—
PocketFives' news coverage is brought to you by Betsson Poker, a leading global online gaming provider. Betsson Poker is available on Mobile and offers regular promotions to live events around the world along with great bonuses and competitions. Play nowfor a chance to win the a Dream Holiday with the Grand Poker Adventures throughout 2014!
—
According to Pappas, the next wave of repayments to former US customers of Full Tilt Poker who had their funds frozen on Black Friday will make its way into players' bank accounts as early as Wednesday and possibly continuing through Friday. The Garden City Group (GCG), the Department of Justice-appointed Claims Administrator for the seized Full Tilt Poker funds, has indicated that approximately 600 players are included in this round of undisputed claims and will be paid back around $2 million.
Then there are the players with disputed claims, claims in which players argued they were owed more money than GCG indicated. Many of these players provided evidence of what they were due that satisfied GCG. Others did not give "sufficient or clear evidence of this dispute."
Many of those former Full Tilt customers should receive an e-mail within 60 days that will inform them of the issues with their dispute and give them a time frame during which they can attempt once again to provide more documentation.
There will also be players who neither receive money this week nor see an e-mail from GCG within the next two months. These are people who filed disputed claims but for whom GCG needs more time to finalize their refunds. Pappas was told by the Department of Justice that these types of claims will likely fall into two categories (quoting his words):
1.Cashouts near the time of Black Friday where a transfer of funds was never completed or a check bounced. They are still determining the time frame for which these "cashouts" will be accepted as owed to the player without the player having to provide additional documentation.
2. Small discrepancies relative to the overall claim. These will likely be approved without serious investigation by GCG or additional information provided by the player.
Pappas said that he was not given the exact parameters of a "small discrepancy," but guessed it would be less than a 10% difference between what the player claims is owed and what GCG believes is owed.
Why GCG decided on this process for disputed claims is unknown. It would seem to make more sense to notify all petitioners with disputed claims as to their status. A simple e-mail explaining which category they are in would likely be helpful.
If there are still disagreements between GCG and a player that prevent a reimbursement from being made, the player will have the chance tofile an appeal, which is a totally separate process.
Pappas was also disappointed to hear that "it is unlikely that any disputed claims will be audited and approved for disbursement until Q1 2015." He said that GCG and DOJ still have their hands full with all the claims evaluations, resulting in a slow process. He plans to continue discussions with the DOJ over the coming weeks so that he can keep the poker community informed.
Want the latest poker headlines and interviews? Follow PocketFives on Twitterand Like PocketFives on Facebook. You can also subscribe to our RSS feed.