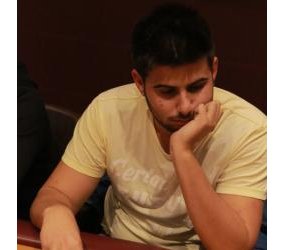 The PocketFives Rankingswere updated on Wednesday and making waves was Greece's Apostolis apostolis20 Bechrakis (pictured), who cracked the top 10 worldwide by moving up three spots to #9. If his name is familiar, it's because he took down the low-stakes SCOOP Main Event late last month for $221,000 and 1,488 PLB Points, the metric used to determine the Rankings.

Bechrakis has won three other tournaments since then, bringing his career total to 72. He is the top-ranked Greek poker player and has $2.4 million in career online tournament winnings. This is the highest he has ever been worldwide on PocketFives.
Nico PokerKaiser Fierro is your #1 ranked player for the sixth consecutive week. He has a PLB score of 7,821 points, which is almost 500 ahead of second place, so we wouldn't anticipate a changing of the guard next Wednesday when the Rankings are recalculated. Fierro has padded his lead by winning seven tournaments already in June, bringing his career total to 312.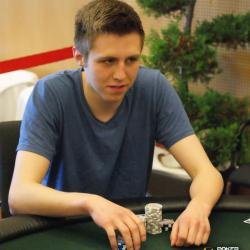 Germany's Fresh_Oo_D(pictured) moved up one spot to #10. He was ranked as high as #5 on our site last year and won the PokerStars $265 No Limit Hold'em Knockout on the final day of May for $15,000. Four of his six largest tracked cashes to date came in 2014.
Outside of the top 10, Gambler4444cracked the top 100 at #49, his highest slotting ever. The Austrian won last week's Super Tuesday for $89,000 and 721 PLB Points. The same day, he final tabled the 888 Poker Volcano and earned $12,000. He has $3.2 million in career online tournament winnings across more than 4,200 in the money finishes.
Portugal's Edgar ZaureosOliveira moved up 26 spots to land at #51 in the world thanks to a win in the Sunday Second Chance over the weekend for $39,000. He final tabled the Sunday 500 the week before for $18,000, which represent his second and seventh largest online tournament cashes, respectively. He has $1.1 million in winnings and is #2 in the Portugal poker community.
Finally this week, we wanted to talk about UK's Rhys floppinhel Jones, who reentered the top 100 at #79. He was the runner-up in the Sunday Second Chance the last two weekends for almost $60,000 total and is now poised to make a run at his previous best ranking of #18, set two years ago.
Here are the top 10 players in the PocketFives Rankings this week along with the PLB score for each:
1. PokerKaiser– 7,821 points
2. lasagnaaammm – 7,350 points
3. AnteSvante – 7,215 points
4. hellohellohello – 7,005 points
5. bedias – 6,927 points
6. joaomathias – 6,787 points
7. eisenhower1 – 6,770 points
8. mindgamer – 6,674 points
9. apostolis20– 6,604 points
10. Fresh_Oo_D – 6,604 points
Congrats to all of our ranked players.
Want the latest poker headlines and interviews? Follow PocketFives on Twitterand Like PocketFives on Facebook.